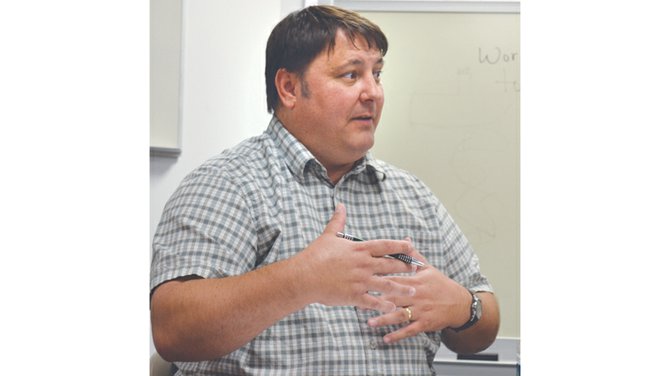 Within two weeks barricades and orange signs will announce the permanent closure of Rohman Street in Sunnyside.
The street is named for Lloyd Rohman, who owned an auto body shop on the thoroughfare.
Shane Fisher is the city's public works director, and he told a city council subcommittee last night that the closure is imminent.
Three months ago this same group, the city council's subcommittee on public works, discussed closing Rohman due to traffic safety concerns on nearby Scoon Road.
The city hit the pause button when it learned Rohman Street was part of the historic Yellowstone Trail dating back to the 1920s.
During the meeting last night, Monday, Fisher and City Manager Don Day outlined something of a two-pronged approach to the dilemma.
The first is closing Rohman Street to traffic, while making sure there is continued access to a business in the area, Paleteria La Nortena. Fisher said extending Lapin Avenue is under consideration to help with traffic flow to and from the business.
The second is determining just what portion of Rohman is actually connected with the Yellowstone Trail. "Before we tear it up we have to see if there is archeological significance," said Day.
He said maps of the Yellowstone Trail currently on hand "…have a little to be desired."
Adding to the confusion is the fact Rohman has two sections. "Which is part of the Yellowstone Trail?" Day wondered.
After the trail's location on Rohman is confirmed, the city may erect signs to mark its historical significance.
The public works subcommittee's next meeting is Monday, Aug. 11, at 5:30 p.m. at the Sunnyside Law and Justice Center.