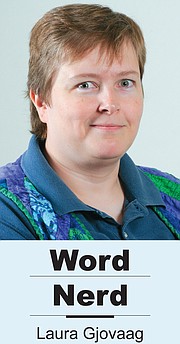 My niece got married last Friday.
I couldn't attend the ceremony, but I did leave some advice on her Facebook page just before the wedding. I feel qualified to dispense advice only because, as of today, I've been married to the same guy for 20 years.
That's not a huge accomplishment in my family. My parents have been married for an eternity, and my older sister (whose daughter just got married) was married when I was still a child. So my niece has plenty of examples to guide her. But I pitched in my two cents anyway.
My advice was to communicate. I found that when my husband and I have open lines of communication, whether it be through talking, e-mail, texting, sticky notes or voice mail, we are both happier.
Sometimes it's important to express your thoughts, just your thoughts, to your partner. It can be hard to leave out emotions, but sometimes the act of figuring out what is pure emotion and what is an actual complaint can drain away anger and solve the problem by itself.
It's also important to talk with your spouse even when you know each other well. No matter how close you get to one another, people are not mind-readers. People are complicated. Keeping each other informed is a way to keep life pleasant.
I also told my niece to expect the unexpected because it will happen. The axle of the car will break in the middle of a busy intersection. A tree will fall and punch a hole in the roof. You'll trip and break your arm.
I advised her to roll with the punches, to shrug and say, "OK, it's happened. We'll get through it and move on to the next thing."
The trick is, that as long as whatever it was doesn't kill you, then you get to go on and meet the next challenge. That's the joy of life... there is always another challenge waiting and you usually don't have to do much to end up facing it.
So, congrats to my niece and her husband. And an extra "happy anniversary, dear," to my own husband, Eric, who is my best friend and my favorite fellow nerd. Let's make the next 20 years even better than the first.
More like this story