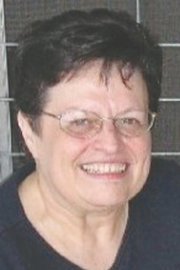 Are you one of those people who can sleep anywhere?
My youngest grandson is. After a hard day of playing, he laid down along the top of a couch and fell soundly asleep. He looked like a human afghan draped on the soft cushions.
I was working in a "quiet room" at the nursing home recently when a resident came in to use the computer. After logging on and finding what she wanted on the screen, I noticed she was slumped over to one side, with her eyes closed. I was a little concerned that she might fall out of her chair. She was sleeping peacefully.
A gentleman I knew had narcolepsy, a disease that causes one to fall into a deep sleep anytime, anywhere. This man could fall asleep in the middle of a conversation, which served him well when salesmen visited. It wasn't such a benefit during important board meetings, and was embarrassing to say the least.
Some folks can be wide awake until they get behind the wheel of a car, and suddenly they can barely keep their eyes open. I was once having some stressful days and found an old relaxation tape that I wanted to play while I drove to work. (Yes, the car had a tape deck.) I popped in the tape as I got on the freeway. The quiet voice explained the exercises and then said, "Now, close your eyes." Whoops!
Years ago a member of our congregation was very ill. Marvin and I would go visit her and her husband. On one visit she was resting and dozing in her chair. Sometimes she would rally and join our conversation, and then nod off again. When she woke, she would seem startled. Her husband was worried this might cause a heart attack.
I shared with them that I have been known to zone out on the couch Sunday afternoon while watching football. I said, "Often when I'm sleeping deeply, I will wake up with a jerk." The woman suddenly opened her eyes and quipped, "And it wasn't even your husband!" She knew Marvin could take a joke.
We are a sleep-deprived nation, and it is harming us. We take sleeping pills to go to sleep and drink energy drinks during the day to stay awake…or lots of coffee!
Perhaps there are some other remedies. Here are a few ideas:
…Slow down your mind after dinner; avoid violent television, movies or books. And no fights with anyone!
…Watch the sun set and go to bed as soon as possible after you see it – try to keep that picture in your mind.
…Write out the troubles you've had during the day, and at the end of the page write: "Just for now I will let go of them."
…Read something funny, uplifting and encouraging before turning out the light.
…Talk to God about all the things you appreciated about your day. Try to avoid talking to Him about the stuff you didn't do right – just thank Him.
…Keep a sleep journal and see if any of the above items help you get more ZZZZZs.
‑ Karen Helsel, a former resident of Sunnyside who now lives in Bothell, is a certified mental health counselor. She can be reached at kmphelsel@gmail.com.