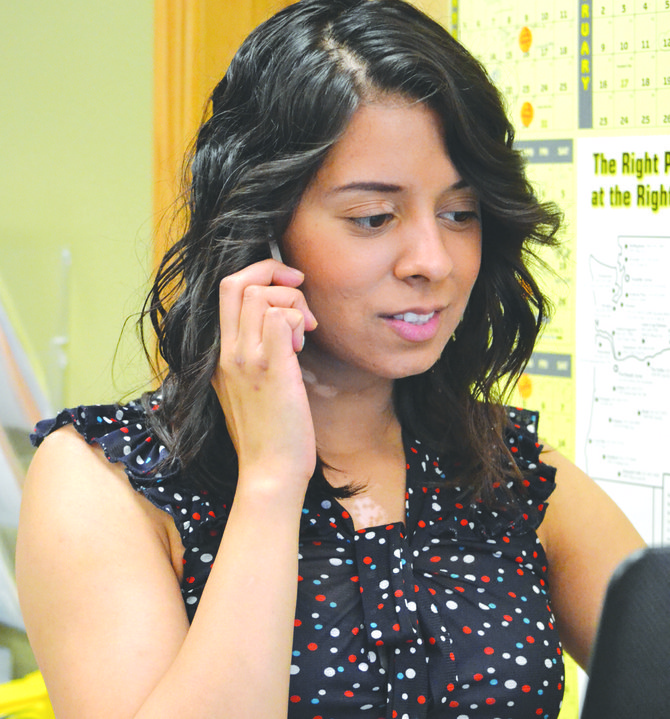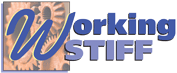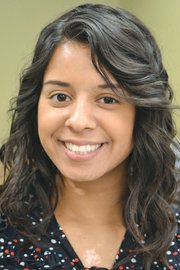 Inez Mejia's customers are driven.
Someday, they hope to drive themselves.
She's a receptionist for Integrity Driving School in Sunnyside, and keeps busy with helping students in scheduling everything from classes to tests to driving practice.
"I give people information and point them where they need to go," she smiles.
Besides serving as a driving school, Integrity also offers driver's license testing. It all leads to a busy front desk, but that's how Mejia likes it.
"I love that I get to see lots of people and help them out," Mejia says. "I love being around young people," she adds of driver's ed classes offered at Integrity.
While it's true that most of the clients Mejia helps are teens or young adults, she says it's never too late for folks to learn how to drive. "We have one customer who's 70 years old."
Mejia has worked at the school for about a year and says she never gets tired of seeing the final result of the work that students and staff put into the driving program.
"It's really a great feeling to see how we can help someone reach a goal," she says.
Mejia will tell you it's all part and parcel of a day's work at Integrity, helping the driven to become drivers.