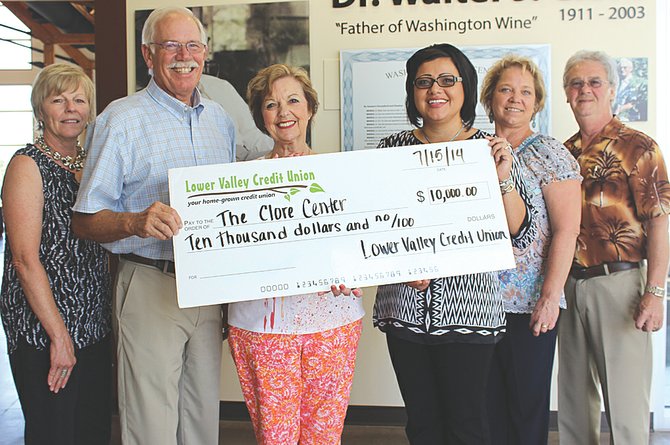 PROSSER – This past Tuesday, Lower Valley Credit Union presented the Walter Clore Center in Prosser with a donation of $10,000 to support the center's mission of engaging visitors to learn about, experience and appreciate Washington state products.
Base in Sunnyside, Lower Valley Credit Union has deep Yakima Valley community roots and takes great pride in being able to contribute to the education and growth of the Yakima Valley.
"Our mission at LVCU is to provide opportunities by way of financial education, counseling and of course strategic lending," explained LVCU President/CEO Suzy Fonseca.
"The LVCU board agrees that the Clore Center embodies similar educational goals for the community of Prosser and beyond. That is why LVCU has pledged $10,000 in support of the Clore Center project."
By working together, Lower Valley Credit Union and the Walter Clore Center hope to bring more businesses to Prosser and the Lower Valley, and to encourage people in the area to buy locally.
"We believe this project will be vital to the growing success of our area's wine industry, and LVCU would be proud to have taken a small part in that journey," said Fonseca.