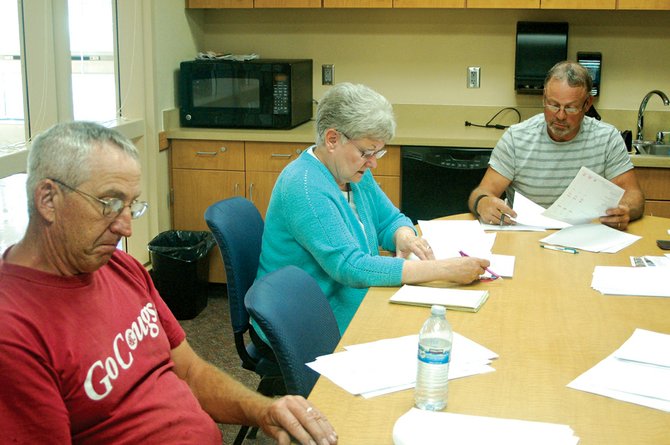 BICKLETON – The Bickleton School Board has adopted a $3.3 million budget for the 2014-15 school year.
According to district business manager Judy Naught, more than half of that amount has been allocated to educate the 90 children who live within the 500-square mile school district.
Meeting Thursday night, the Bickleton School Board gave its stamp of approval for a $1,945,050 general fund budget.
The general fund covers basic education, special education, staff salaries, transportation costs and maintence and other support services.
Naught said 57 percent of the general fund budget "…goes directly to educate the kids."

The second largest portion of the overall $3,324,001 budget is the debit service fund. Monies in that fund will be used to repay the voter-approved bond that paid for the recent construction and remodel of the combined elementary and high school campus.
The board approved allocating $1,355,000 to the debit service fund for the 2014-15 school year.
"Currently the bill for the bond is roughly $6,729,602," said Ric Palmer, district superintendent. The total project originally cost more than $10.8 million, he explained.
The board also approved an ASB budget of $23,951 for student activities, such as school trips and athletics, for the coming year.
The Bickleton budget doesn't allow for any capital projects nor money for the transportation vehicle fund.
"We are trying to save up enough money to purchase a new bus in a couple of years," Naught explained.
Additionally, the district has no new capital projects planned for the coming year.
"If a need for capital funds comes up, we can transfer some from the general fund into the capital fund and amend the budget," she said.
The district, which operates on an extended four-day a-week instructional schedule, will begin classes Aug. 26.