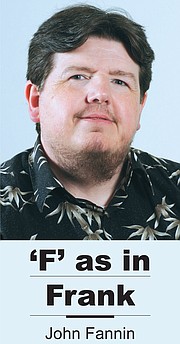 Nearly every day I proof-read and edit at least one obituary for the Daily Sun News.
Some of the deceased I know, or at least know some of their family members. Each obituary has elements of sorrow, to be sure, but also joy and gratitude for the deceased's contributions.
It wasn't until last week that reading an obituary really hit home. My mom called from Ohio to tell me dad had died. He'd had a long bout with congestive heart failure and for quite some time we knew his end was near.
It didn't make his passing any less sad, but at least it wasn't a devastating shock from an accident or massive heart attack.
My dad was a rascal for most of his life – we'll leave it at that – and it could be difficult to figure him out sometimes.
Even so, he and I were able to stay connected and talked often over the past months and even a few days before he died.
Mom sent me a copy of the obituary from his hometown paper in Xenia, Ohio, and it was a nice farewell.
As I bid dad my own farewell, I am thankful he lived for so long.
Long enough to get to know me as a man, conduct our wedding ceremony, watch me in action on the sidelines reporting at a football game and long enough to make amends as best he could.
I'm also thankful for the other dad the good Lord has brought into my life, my father-in-law Allen who has treated me like his own since day one.
Like those obituaries I read every day, I too feel that sorrow…but also joy and gratitude in this farewell.