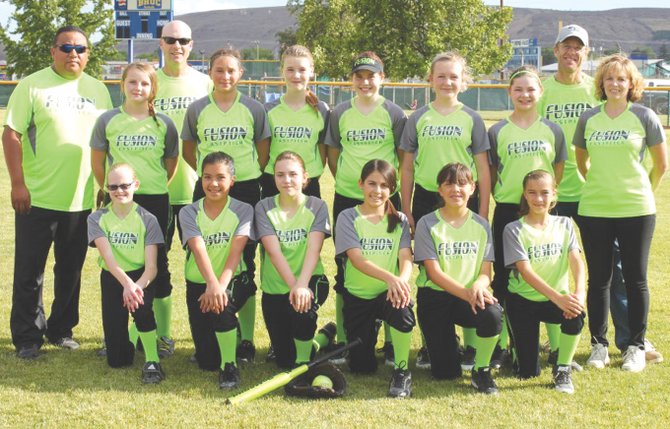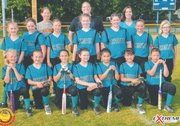 Efforts are underway in the Lower Valley to revive a summer fastpitch softball program on hiatus for the past few years.
Miguel Puente and Angel Carrizales just wrapped up coaching 12U and 10U fastpitch teams. The catalyst for both to get involved is their families both have girls involved in the program.
The 12U team, known as Fusion, was a 50/50 mix of girls from Sunnyside and from the upper valley due to a lack of enough local players at the season's start. The 10U Crush squad consisted of all Sunnyside players.
Because there were no leagues in this area, both teams competed in Selah twice a week in the Greater Yakima Girls Softball Association.
It was the Fusion's third season in the Selah league and the squad finished the 2014 summer campaign with a mark of 7-5.
"We were very proud of the girls for their effort this season," says Puente. "Although we lost five games, each of them were highly competitive."
This was the 10U Crush's first season and it posted a mark of 5-7. Both squads finished in about the middle of the pack of their respective leagues.
The teams have become so popular, says Carrizales, that there is actually a waiting list of girls from Sunnyside who want to participate.
Puente says this is just a beginning.
He and Carrizales dream of forming a Lower Valley fastpitch league with hopes of summer squads forming in Grandview, Prosser, Granger and Mabton.
He says the drive for Sunnyside teams is aided greatly by a partnership with the local Cal Ripken program. Carrizales says the program's T-ball experience is a great way for girls to get accustomed to swinging a bat.
The key, then, is to give young girls experience in fastpitch softball to help prep them for middle school and high school softball.
"Too often our local youth are entering into our high school program without having any or minimal playing experience - all the while many other communities are sponsoring multiple teams and playing opportunities for their youth," said Puente.
Speaking of high school, Carrizales praised the cooperation of Sunnyside High School softball coach Ralph Mendoza.
"He's shared his expertise," said Carrrizales, SHS assistant principal and a former assistant coach in the high school softball program. "He's made a good effort to meet the kids."
She also noted that community sponsors covered 100 percent of the cost – about $3,000 – to start a 10U fastpitch team from scratch.
Puente's optimistic a Lower Valley fastpitch league, perhaps with as few as three to five teams playing a 12 to 15 game schedule, could start up next summer.
"With the population density of the Lower Yakima Valley we think there is enough youth to warrant the offering of a fastpitch softball league," he said.
For more information or to inquire about signing up a team for next year, contact Puente at lvfastpitchsoftball@gmail.com.