RELIGIOUS REFLECTIONS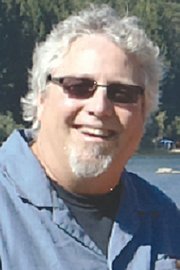 For my column I would like to share some insights using the SOAP method of Bible study and journaling. I learned this tool from the writings of pastor and author Wayne Cordeiro and his Life Journal method of devotions.
Here is a short explanation of SOAP:
S stands for Scripture - write out the verse or verses you choose from your daily Bible reading.
O stands for Observations - write what you see in the scripture. Commands? Promises? Comfort? Correction?
A stands for Application - write how you will be different today because of what you just read.
P stands for Prayer - write out your prayer of response to God.
Scripture - Matthew 11:28-29 (The Message) Are you tired? Worn out? Burned out on religion? Come to me. Get away with me and you'll recover your life. I'll show you how to take a real rest: Walk with me and work with me–watch how I do it. Learn the unforced rhythms of grace.
Observations - Jesus addressed a group of people who had been raised on religion - on trying to please God by living right. He asked them three rhetorical questions that called for a "yes" answer. Jesus asked if they were physically, mentally, emotionally and spiritually weary from all their efforts. He asked them if they were tired - tired of trying to live up to a set of expectations placed on them that were unrealistic and impossible. He asked if they were done - done with all the rituals and rigors of trying to reach an unattainable perfection. He asked if the constant, repetitive striving to please made them feel like they were about to break down and be no good for anything anymore.
Then after pointing out to this group of people the impossible situation they were in; Jesus called them to something different. He called them to relationship. Jesus called them to a step by step journey with Him back to the life they were created for. He called them to a life that included real rest - the kind of rest found in being known and loved for who they are instead of just a breather between performances. Jesus called them to His side. He called them to watch how He walked and worked in step with the His Father's will and enjoying His Father's presence. Jesus called them to walk, work and rest - the unforced rhythms of grace.
He called them to experience what they were created for.
Application - The impossible and unrealistic expectations of religion do not come from God; they come from people.
God created me to walk in relationship with Him, to work according to His calling in my life, and to rest in the assurance of His love for me. My position in Him is one of grace, not one of performance.
When I find myself trying to live up to a set of expectations that are placed on me by others - when I live for applause and appreciation - I am not living, I am striving; I am not working, I am toiling; I am not resting, I am only catching my breath. I am out of rhythm.
Prayer - Jesus, I want to walk, work and rest in the unforced rhythms of your grace. Thank you that I don't have to perform for you. Thank you for creating me and inviting me to walk, work, and rest by your side.
‑ Rev. Tim Pettey is pastor of the Sunnyside First Baptist Church.