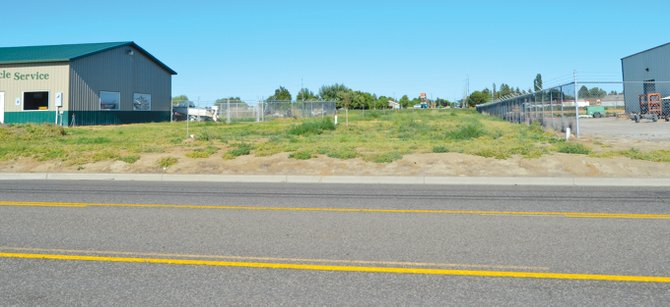 Port of Grandview officials batted two-for-two last week in gaining a nod to fund projects through Yakima County's Supporting Investments in Economic Development (SIED) program.
The SIED board met last Thursday morning and agreed to the port's proposal to build-out street and utilities for Pallet Place LLC.
Two months ago the Spokane-based firm purchased 5.5 acres from the Port of Grandview in the Wallace Way Business Park development. Pallet Place will hire 13 full-time workers at start-up, with a plan to up that to 28 workers within the next three years.
The street and utilities funding package from SIED totals $527,520, with half of that a grant and the other a loan. There is also a local match of $181,880.
Another port project greenlighted by SIED board members last Thursday is a proposed food and beverage incubator.
Located in an existing 3,000 square-foot steel building, also at Wallace Way Business Park, the incubator will complement YVCC's winery incubator program in Grandview.
"The port will work with YVCC to provide reasonably priced facilities for start-up wineries, breweries, distilleries and/or juice producers," the port said in its application for SIED funds.
Jim Sewell is a commissioner with the Port of Grandview, and he says development funds are needed to prep the building to accommodate food and beverage handling. "It's just an empty building right now," he said.
SIED board members approved a $193,300 package to outfit the building. Of that, $154,640 is a loan.
The funding packages for both port projects now await formal approval by Yakima County commissioners.