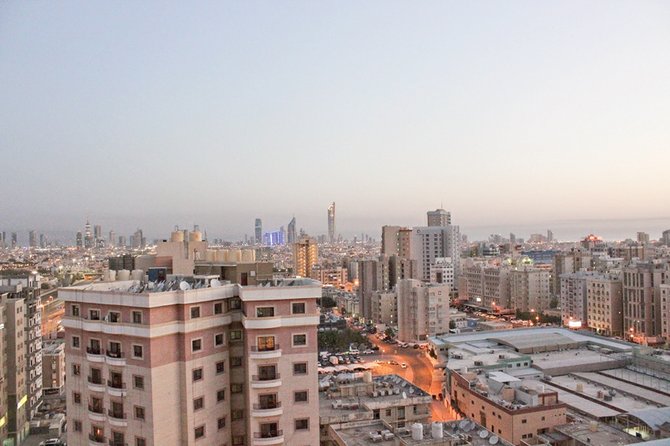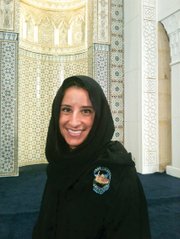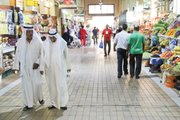 After serving a year as a high school guidance counselor at the American Creativity Academy in Hawally, Kuwait, Andrea Phillips of Sunnyside is looking forward to returning overseas.
She recently came home to Sunnyside for a vacation with family, but plans to return to Kuwait for two years.
"I really bonded with some of the girls," said Phillips.
She said Hawally is located in the central area of Kuwait Bay. The school she works at is an all-girl academy and there are approximately 400 ninth through 12th grade students.
"I feel very safe...the city is very safe," Phillips said.
She said the people are friendly to her and "…they are very generous."
Crime in Kuwait, said Phillips, is low because of strict laws. "Alcohol and drugs are against the law."
The local economy, she said, is driven by oil. "Gas is less expensive than water," said Phillips.
She said Kuwaitis in Hawally are wealthy because of the economy. Many have maids, cooks and a nanny for each child, helping take care of daily duties around the home. They want their children to have an American education and there are several schools for that purpose, including American Creativity Academy.
"Boys and girls do not attend the same schools," said Phillips.
She said approximately half the population is made up of millionaires. The wealth of the people also provides more time for families to spend with one another.
"They value family much like families in Sunnyside do," said Phillips.
She said family is a priority for the people of Kuwait.
"When they go home all their free time is spent with the family…and food," Phillips said.
She said the people have large tables on which food is continuously served.
The food, said Phillips, is both locally grown and imported. There are farms just outside the city of Hawally near Wafra.
Phillips said she shops at a co-op that provides her with locally grown produce like bell peppers. Melons, apples and other fruits are often imported, however.
She said she chooses to walk when she leaves her apartment. "I can walk just about anywhere, but the school does provide us with transportation."
During warmer days, Phillips said, the temperatures can reach 117 degrees. But, she said, it is a drier heat and is not as bothersome as it would be in Sunnyside.
In the winter months, temperatures become very cold and there is a lot of rain, she said. "I was surprised I had to buy a jacket and warmer clothes."
Phillips said there was enough rain to flood the school this past winter.
Of her work, she said the students value education. Their parents are involved, having a desire for the students to attend college.
"Even the fathers attend most of the meetings," said Phillips.
She said there is a priority on earning good grades because the government gives students college scholarships. Attending college, said Phillips, elevates an individual's social status in Kuwait.
A higher social status makes it easier for parents to find a spouse for their children.
"There are a lot of arranged marriages," said Phillips.
The behavior of the girls at the school are similar to those of privileged American students, she said. The difference is the level of stress the girls experience because of the responsibility to succeed.
"Their future is on the line…their reputation is very important and one mistake can ruin a person's reputation," said Phillips.
She said parents' attitudes are not always easy to deal with for staff at the academy because the parents are often enablers.
"Their culture is very much about communication and negotiation," said Phillips.
She said parents often want to negotiate consequences for behavior. The American staff are accustomed to sticking to prescribed consequences for certain behaviors.
Phillips said another adjustment for American staff members at the school has been the custom of easing into one's work day. She said Americans are accustomed to being productive from the moment the schedule begins. Kuwaitis, however, are expected to socialize and trade pleasantries, sit back and have a cup of coffee before digging into the daily workload.
"We struggle with the concept," Phillips said of the American staff members.
She said the custom is part of a Kuwaiti philosophy. "They live first…we work first…you know the saying, 'Live to work, work to live'…we work to live."
Phillips said learning the culture and working with the children of Kuwait has been eye-opening. She said she had many pre-conceived notions before living there, but has learned what she thought she knew was nothing like reality.
"I appreciate the culture," said Phillips. "They have some rich traditions that are very beautiful."