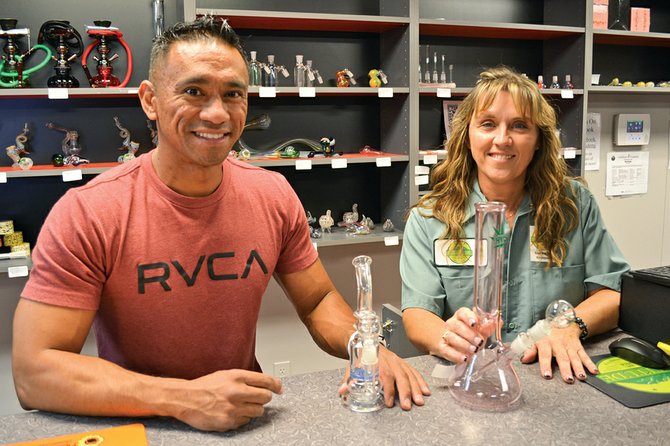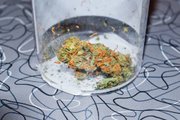 PROSSER – A booming start three weeks ago continues for Altitude, the Lower Valley's only recreational marijuana store.
The retail shops are currently banned in Grandview, Sunnyside and unincorporated Yakima County.
The store opened on July 8 with a line snaking outside the door. Back then, supply concerns limited customers to purchasing just one gram apiece.
Foot traffic is still busy, but customers can now buy more than three times the amount of marijuana than they could before.
That's according to Altitude spokesperson Manel Valenzuela.
He says the purchase limit is now pegged at what is commonly called an "eighth." That's one-eighth of an ounce, or a little more than three grams of marijuana.
Altitude also is keeping regular open hours. A limit of 300 customers per day has now given way to business hours of 2:30 to 6:30 p.m. Monday through Friday, 11 a.m. to 7 p.m. on Saturday and 1 to 5 p.m. on Sunday.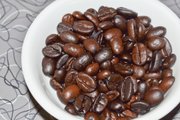 The store's success isn't just about working the front counter, but also behind the scene efforts. Valenzuela, for example, just returned from spending five days on the road visiting growers.
Word is spreading about the Prosser store, as Valenzuela says customers are streaming in from as far away as Canada. He says there's also a good bit of business from residents in the Tri-Cities.
Altitude currently employs 22 workers, with a plan to eventually expand to 40 or 50 staffers.
There's still work to do, as state officials are establishing labeling standards for marijuana-infused edible products.
Valenzuela says the original plan to hold a grand opening in July has been pushed back to Saturday, Aug. 9. By then he feels the edibles will be available for sale to the public.
He says serving the public well is key to sustaining Altitude's growth, and the store's positive word-of-mouth referrals.
"We want to make sure our customer service is up to date, that we're educating our clientele," Valenzuela says.