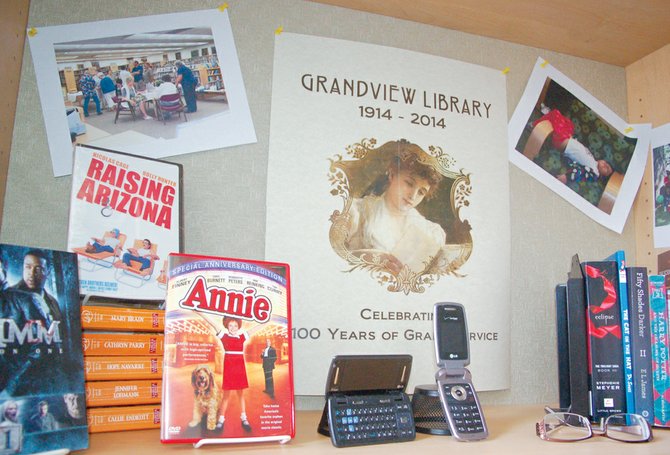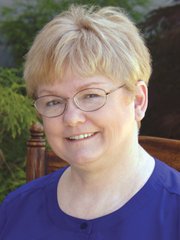 GRANDVIEW – Ruth A. Dirk has found a new passion to add to her love of books.
A longtime Grandview librarian, Dirk is the author of a new book in the Images of America series featuring the early history of Grandview.
To celebrate her accomplishment, a book signing is scheduled for Friday, Aug. 8, at the Yakima Valley Vintners tasting room, 110 Grandridge Rd. in Grandview. Dirk will be on hand to talk about and sign her book from 4 to 6 p.m.
Dirk's 127-page softbound book, published by Arcade Publishing, is a collection of archive photographs depicting early life in the 100-plus year old Lower Valley community.
She said many of the photographs are from the Grandview Historical Collection at the R.E. Powell Museum and Grandview Library. Quite a few of the photographs were taken by renowned Pacific Northwest photographer Asahel Curtis, who for many years called Grandview home, Dirk explained.
Dirks says that Curtis was one of five photographers hired by land development companies interested in bringing settlers to the Yakima Valley. Curtis captured life in the area between 1907 and the early 1920s, while he carved out a homestead of his own on what is now the corner of Walnut Lane and Asahel Curtis Drive in Grandview.
The Grandview pictorial is not the first project Dirk has undertaken that focuses on her hometown. She also worked with the Washington Rural Heritage Project several years ago to help create a digital archive of historic documents and photographs representing the history of Grandview.
"It was a lot of scanning and writing simple facts about each document," she explained. A fan of non-fiction books, Dirk said for the "Grandview" book she had to write more prose to supplement the facts.
"But I found I liked the challenge," she said.
Dirk, who has been an assistant librarian at the Grandview library since 1987, believes "…a book you hold in your hands is to be treasured."

Taking her state Rural Heritage Project to the next level has been very rewarding, she said.

Dirk said the publishing company was seeking someone to do a photographic history book about a year ago and called the library seeking names of local historians.
"Since I had already done most of the research, it made sense to me to take on the project myself," she explained.
She said she also received considerable contributions from former Grandview Police Chief David Charvet, who has kept an extensive history of the Grandview Police Department through the years.
There are 220 photographs in the 'Grandview' book, but it is not meant to be a definitive history of the city founded in 1909, said Dirk. "It is a snapshot of our history," she explained.
Dirk said the book will be available locally and online at Amazon.com.