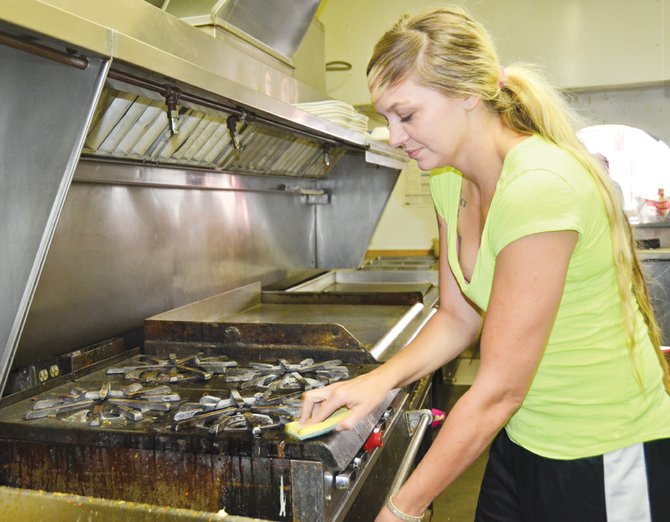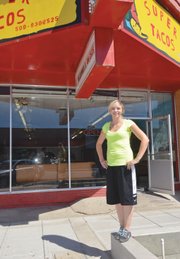 Sunnyside's breakfast and lunch crowds will have a new place to enjoy themselves beginning this coming Friday, Aug. 1.
Chyanne Diener-Hurst, who has been a fixture in Grandview for quite some time, is busy working on creating an inviting ambiance at 544 S. Sixth St. so that she can open a new eatery there.
Diener-Hurst has spent most of her life in the restaurant business. She wants to give Sunnyside residents a place to sit down over a morning cup of coffee and hearty breakfast.
"I realized after another breakfast spot closed that Sunnyside needed a place that catered to the morning crowd," she said.
Calling the restaurant Chy's Place, she hopes farmers and those who enjoy conversation over breakfast will enjoy the menu items that include omelets, hash browns, pancakes, waffles and other standard breakfast classics.
She said the location works well for her. "It just kinda fell into my lap…this opportunity."
In recent years the downtown Sunnyside location was known as El Mejor Taquito. Prior to the downtown revitalization, it was Super Tacos.
It was closed during the downtown revitalization efforts between East Franklin and East Edison avenues.
Diener-Hurst hopes her business will be the start of something good for Sunnyside's downtown core. She said there are several businesses downtown, but her restaurant might help draw even more patrons to the area.
"What the city has done is give businesses hope…it already looks nice and will look even better when the construction is done," she said.
There is a lunch and dessert menu as well as the breakfast menu at the new diner.
Diener-Hurst will offer hamburgers, sandwiches, gizzards and other classic café menu items. She will be preparing pies, cookies and offering other treats like hard ice cream.
There will be homemade soup offered as a daily special, as well. "My homemade cream of mushroom soup is something that became very popular with customers at the café in Grandview," said Diener-Hurst.
Her crew has been busy cleaning and sprucing up the eatery in preparation for opening day.
Diener-Hurst is looking forward to meeting different people and making new friends among the locals.
Chy's Place will open this coming Friday. The eatery will be open from 6 a.m. to 4 p.m. each day.
"This is what I love doing…providing others with hearty food," said Diener-Hurst.