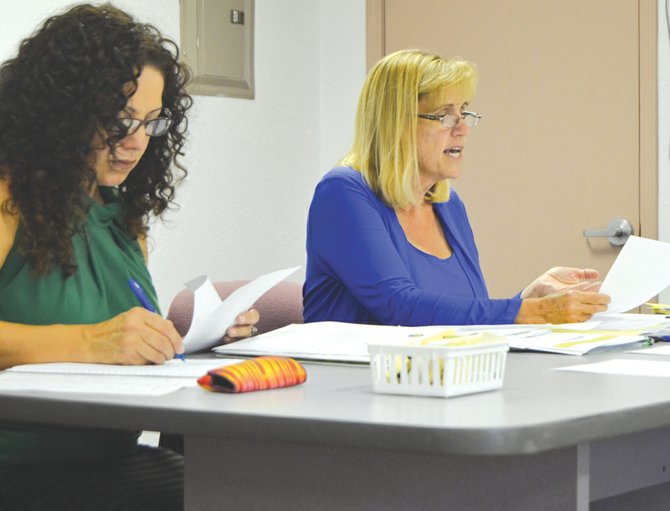 MABTON – The Mabton School Board Monday evening adopted a $12,129,105 budget for 2014-15.
Of that, approximately $11.2 million will be spent from the general fund, which accounts for 92 percent of the budget.
Employee salaries and benefits make up 71 percent of the general fund ($7,949,764).
Finance Director Gina Grow during a budget hearing told the school board the budget establishes the maximum amount a district can spend.
She said revenues must exceed expenses to ensure the district has contingency funds for several purposes. Contingency funds ensure the district can pay its bills, cover emergency costs and give the district the ability to adjust its budget if needed.
Enrollment for 2014-15, said Grow, is budgeted 22 students more than last year, including four Running Start students. She said last year there was an increase in enrollment over what was anticipated during the budget process. The enrollment, she said, has been slowly increasing.
"For about three years our enrollment was dropping, but it looks like we are on the flip side," said Grow, stating enrollment numbers determine how much funding the school district will receive from the state and federal governments, as well as when it applies for grant funding.
The 2014-15 ending fund balance for the general fund is anticipated to be approximately $542,000 less than the 2013-14 ending fund balance.
Grow told the board that is because of added expenses, including new carpeting, additional staffing and a $100,000 transfer to the capital projects fund.
The district plans to spend more than $466,000 on capital projects, which include the completion of an energy grant project and upgrades to technology within Mabton schools.
Grow told the board $170,000 in transportation funds will be used to purchase a new school bus. She estimates the ending fund balance will be $264,634, and noted the district will be paying off a bond from 2000 this coming December. As a result of paying the bond, the debt service fund is budgeted at just more than $127,000.
The district also anticipates more than $132,000 in ASB funds will be spent during the coming school year.
The Mabton School Board last night adopted the 2014-15 budget by a 5-0 vote.