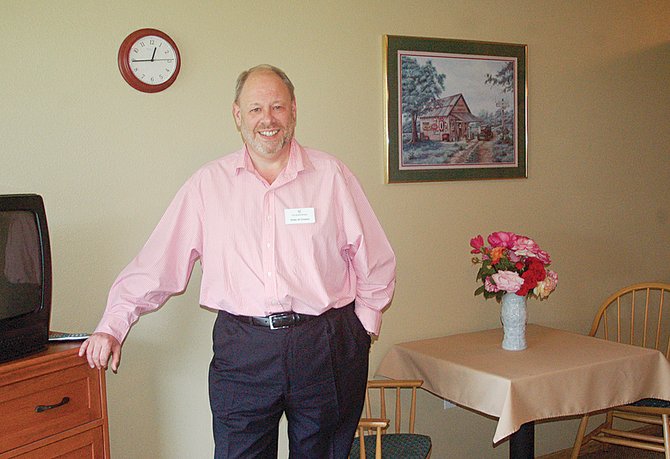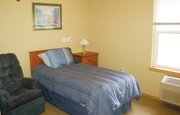 GRANDVIEW - Saying his current job is a different type of pastoring, Phil Cioppa of Sunnyside is excited about his work at Orchard House, a senior assisted living community in Grandview.
Cioppa has been hired as the agency's community relations manager, according to Tammy Hollingsworth, the center's director. "He will be in charge of marketing the facility," she said.
Cioppa has already hit the ground running, making contact with other assisted living care facilities in the Lower Valley and talking with the community members about the alternative living care provided at Orchard House.
The retirement center, located at 2001 W. Fifth St. in Grandview, offers assisted living care in an apartment style living space.
"The residents have a lot of flexibility living here," Cioppa said, "Some still are able to drive so they can get around town as they like," he said.
Cioppa is no stranger to the Yakima Valley, although when he was last in the area he served as a priest at Sunnyside's St. Joseph's Catholic Church parish. Prior to becoming the Sunnyside church's lead priest, Cioppa was the executive director of the Northwest Regional office of Hispanic Affairs in Yakima.
"I left Sunnyside in 1997," he said.
After leaving Sunnyside, Cioppa was the priest at a school in Hoosick Falls, New York. Following his departure from the church, he was laicized (freed of his ecclesiastical status), returning him to a lay person. Cioppa left the priesthood in 2001.
"I was a priest for18 years and I left the priesthood in excellent standing, but at a point it was just time for me to stop," he said.
"But I have always been fond of the Sunnyside area and when the opportunity arose to come back to the community, we took it," he said.
He married Sunnyside's Janie Mata in 2003. "Our marriage was blessed in 2011 by Pope Benedict.
"We always intended to return to Sunnyside," he admitted, "although I thought it might be a few more years in the future.
"She (his wife) has a lot of family here so we came back."
Cioppa said his wife works as an administrative assistant to the Pasco school superintendent.
Meanwhile, Cioppa is excited to let the Lower Valley know more about the types of services available at Orchard House.
"This is the kind of facility where a person age 55 and older can go to live in an apartment-style living with the advantage of assisted care as needed," he explained.