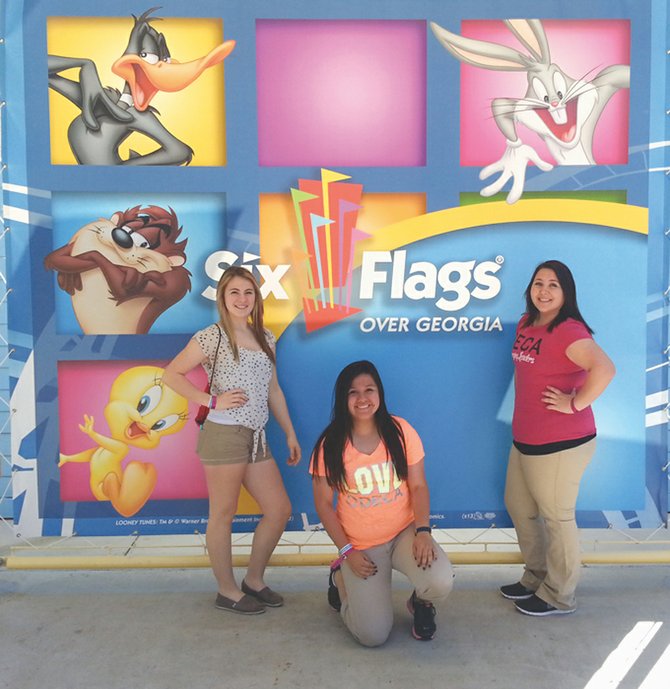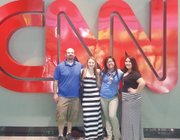 ATLANTA - The International Career Development Conference (ICDC) sponsored by DECA Inc. was held in Atlanta, Ga.
"It was an amazing experience," said Grandview DECA student Miranda Ebbelaar, who was invited to attend the conference when she helped the Grandview High School DECA store earn gold level certification.
Being able to participate in the conference while sightseeing in Atlanta kept Ebbelaar, Alicia Galvan, Alondra Perez and DECA Advisor Brad Charvet on their feet and moving the entire time.
From touching down in the Atlanta airport on May 1 to taking off on May 8, "…there was little down time and lots of walking," said Ebbelaar.
She said the trip was enjoyable, educational and inspiring, and helped each of of the DECA members bring back something to better improve themselves, the Grandview DECA chapter and school.
"The conference itself was not only fun and maintained an upbeat sense of energy, but was also inspirational and educational," said Ebbelaar.
She said guest speakers such as Fran Tarkenton and Felecia Hatcher helped motivate and inspire students to do something big with their lives.
Entertainment was provided for students, as well as advisors, throughout the conference. The Chicago Boyz Acrobatic Team performed at both the grand opening and closing sessions, "…and country singers Brett Eldredge and Easton Corbin performed in a concert put on by DECA Inc."
An entire day was spent at the Six Flags Over Georgia theme park, the Georgia Aquarium was rented out for all DECA participants one evening and some members attended the Atlanta Braves vs. San Francisco Giants baseball game.
"DECA Inc. made sure every member and advisor received the full ICDC experience," said Ebbelaar.
She said there was also some time for sightseeing.
"We decided on attending the CNN Studio and Coca Cola tours, and made sure to take a walk through the Centennial Olympic Park every chance we had," Ebbelaar said.
She said there were a few opportunities to take a bus or taxi, but most of their time was spent commuting on foot in order to experience the Atlanta environment.
"With 15,000 DECA members present at ICDC Atlanta was very busy, but the city did a great job of making sure everyone had a fulfilling experience," said Ebbelaar.
"The trip wasn't entirely about sightseeing and entertainment, but also held classes and competitions for participants in various categories," she noted.
She and Galvan attended the School-Based Enterprise Academy to represent Grandview High School's DECA Store.
"There, we learned how to properly start, run and promote school businesses, as well as personal businesses," Ebbelaar shared.
She said they learned tips that that will not only be useful in high school, but also in their future lives.
Perez attended the Leadership Academy where she was able to learn how to properly lead the DECA Chapter and school.
"Overall, the ICDC DECA experience was a fun and fulfilling trip," said Ebbelaar.
As a first year DECA member and a senior in high school, she said she is glad to have been afforded the opportunity to gain so much from the club.
"I am also glad that younger students are participating and learning so that they will be able to use their gained knowledge in their final years as a GHS DECA member," Ebbelaar said.