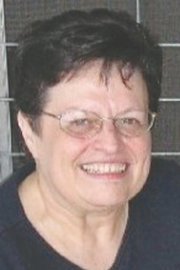 June is here, and it's the month for weddings. As a minister, I have officiated at a few!
I've only officiated at a RENEWING of the vows on one occasion. About six couples signed up to participate, and we met several times to talk about their marriages and to prepare for the service. We laughed a bit; we may have cried some too, but I can't remember for sure!
Family and friends gathered at church that day. We had appropriate music, and a short - yes, short – sermonette on marriage. Then I invited the couples forward. They were beautiful, although a bit frightened! I don't recall everything I said, but I know I forgot something.
They repeated their vows to each other, and we prayed. I was ready to dismiss and one gentleman with a twinkle in his eye, whispered loudly, "Did you forget we can kiss the bride?" Oh yeah…we all laughed.
All of the couples that day knew what we all need to learn: a good marriage takes a lot of work; a great marriage takes a lot more work. Nobody ever told me that when I was younger. There are a few other things nobody told me:
1.Marriage is less about finding the right person and more about becoming the right person.
2.Marriage is messy: people clean up real good for dates, but that doesn't always carry over into marriage.
3.My husband spent lots of money on me before we were married. After we were married, I found out he was skipping meals to pay for it, and he did not have a barrel of $50 bills as he said. (I really wasn't that gullible.)
4.Marriage is not the wedding ceremony, which lasts perhaps 30 minutes. Marriage is the rest of your life; even when people divorce, that first marriage bond is life-changing. It is seldom forgotten.
You might want to make a list of your blessings today, and just remind yourself about the good parts of your relationships, even your bad ones.
The Serenity Prayer will help you: "God grant me the serenity to accept the things I cannot change, to change the things I can, and the wisdom to know the difference."
‑ Karen Helsel, a resident of Sunnyside, is a certified mental health counselor. She can be reached at kmphelsel@gmail.com, and will appreciate your feedback and humor sightings.