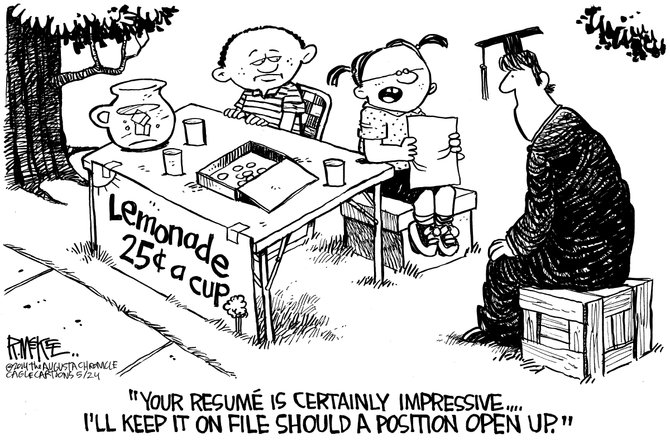 WORDS FROM WASHINGTON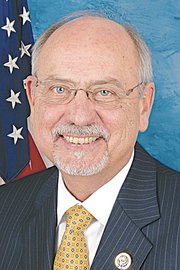 The month of June brings a stream of graduation ceremonies and festivities. It is truly a rewarding and exciting time for graduates and their families as personal struggles are overcome and goals are reached.
As your representative in Congress, I want to take this opportunity to recognize the Class of 2014 and congratulate them on their achievements.
From long-term high unemployment and a record national debt to the threat of those who hate our very way of life, there is no question you face challenges. However, as I look toward the future I'm confident that our country will be in good, capable hands. America is relying on you to overcome these challenges with strength and determination and move our nation forward.
No matter which path you choose, whether it is continuing your education, finding a job or answering the call to serve in our Armed Forces, please know that I support efforts to create more opportunities and certainty for the Class of 2014. My colleagues and I in the House of Representatives have passed dozens of pro-growth bills aimed at creating good-paying jobs and making college more affordable.
As graduates, you are entering a world that holds tremendous opportunities. However, it's up to you to take advantage of them - to step forward and actively use your talents and intellect to better our great state and the community in which you live.
Not only will your efforts create a better world for you, your children and grandchildren to live in, you will certainly feel rewarded knowing that you played a part in their success. Just as those friends, teachers and family members who have helped you reach where you are today, you will make a difference on others' lives too - if you accept the challenge.
To the Class of 2014, I congratulate you on obtaining your high school diploma. This is a significant achievement and a rewarding experience that you will always remember.
Be proud of yourself and your accomplishments. There's no question your family and friends are proud. On behalf of the Fourth Congressional District of Central Washington, I wish you the best of luck as you go out into the world and set out to follow your dreams and accomplish your goals.
‑ U.S. Congressman Doc Hastings (R-Pasco) represents Central Washington's Fourth Congressional District.