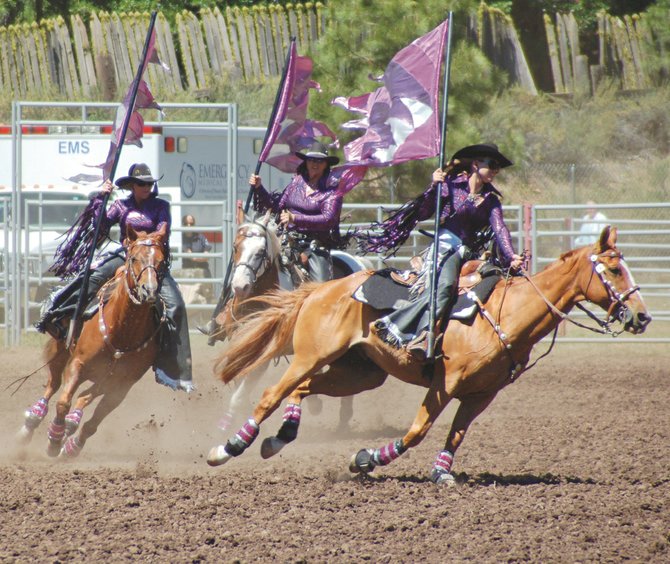 CLEVELAND – It's time to make plans to attend the state's oldest continuous running rodeo and community picnic.
This year marks the 104th annual Alder Creek Pioneer Picnic and Rodeo, an event which is always held on Father's Day weekend.
While the pioneer picnic and the NPRA rodeo action won't get underway until Saturday, June 14, at Cleveland Park, the gates will open Friday, June 13, at 5 p.m. with food and the opening of the 109-year-old Herschell-Spillman carousel.
The pioneer picnic Saturday morning program will begin at 10 a.m. followed by the NPRA Rodeo grand entry at 1 p.m.
Rodeo admission is $8 for adults and $6 for children 12 and under.
Following Saturday's rodeo, the Fast 'N' Furious barrel racing series will get underway.
The annual dance under the stars is scheduled to begin at 8 p.m. Saturday evening, with music by Lace and Lead. Admission to the dance is the same as the rodeo gate admission.
The rodeo action will begin again on Sunday morning at 8 a.m. with the NPRA slack performances, followed by the traditional rodeo action at 1 p.m.
An open air church service will be held Sunday morning at 9:30 a.m. near the dance floor and the dessert booth, and the carousel will also be open all day, both days.