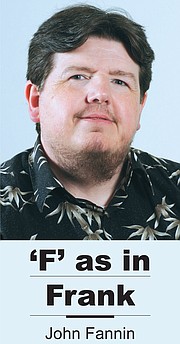 This is my 14th year, while working for newspapers, to provide coverage of high school graduations.
Each processional stirs fleeting memories of my own rite of passage from dear old Marshfield High School in Coos Bay, Ore.
Mine was long ago and far away from Sunnyside, but a recent visit with an aunt and uncle from Ohio brought back fresh memories.
They stopped by last week to say hi and take us to dinner on their way to Seattle for a cruise.
We had them to our place later that night for dessert. My Uncle John and I talked of old days and my grandpa – his and my mom's dad.
I recalled grandpa flying out from Ohio to be at my graduation ceremony and the week he spent with our family. I recalled an unspoken – unacted upon – dream of flying out and spend the following summer at my grandpa's house.
I wimped out on that idea. I'd never flown, never travelled away from home on my own. Had money to make the trip, but thought the notion preposterous.
My graduation week was the last time I saw grandpa alive. He died the following summer of a massive heart attack, alone at home.
I kicked myself then, and now. I shared that regret with Uncle John for the first time last week, wondering what if I had acted on my dream of spending a summer visiting grandpa.
Maybe I could have called an ambulance to save his life, or at least comforted him in his final hours.
I'll never know.
What I do know is my first flight was a somber sojourn to grandpa's funeral.
I don't have sage wisdom for you grads this weekend, but from experience I will tell you give wings to your dreams and aspirations.
Let your hopes take flight, you'll never know what can happen.
More like this story