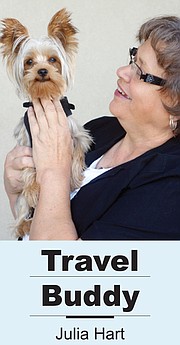 Nine months ago my daughter Sarah announced on Facebook that she was going to give me another grandchild. She also announced that she didn't plan on keeping said child.
I was terribly upset when she further announced she would, at the end of the school year, be sending the child back to wherever he came from.
That is how I found out the Hart household was going to be an International Exchange Student host family and our charge was arriving in a few days from Yancheng, China.
I must admit Buddy and I were apprehensive about my daughter being the mother of a foreign exchange student for a year, but after we thought it over I got used to the idea that I could be the grandmother to our young guest.
This week, just as she promised in her August 2013 Facebook post, she is sending her child back.
Buddy and I were not amused with her August announcement. Today, just one day before our "Chinese grandson" prepares to board an airplane to return to his homeland, Buddy and I are still not amused and now we are very sad.
We have gotten very attached to Wei Ximu, or "Woody" as he is known by our family. The 17-year-old boy has been by turns a breath of fresh air and a challenge of non-stop youthful energy.
Truthfully, only Buddy can keep up with Woody and sometimes, only Woody can get Buddy to sit still.
Early on Buddy and Woody developed a love-hate relationship. If Woody stood up to get something out of the kitchen, Buddy was right there demanding a treat or offered a long string of barking complaints until treats were delivered.
Not having a dog in his home, Woody had some trouble getting used to the herd of Hart cats and dogs. Now he is at home with them and I think he'll miss Buddy most of all.
Woody also learned how to cook a little. Living in a household where the women are not known for their cooking skills, he found himself mastering a few basic culinary skills. I know he won't starve when he arrives at his new school. He plans to return to the United States to attend a second year of high school and perhaps attend an American university where he hopes to study design.
Earlier this week Woody's father and mother, Wei Feng and Li Fung, arrived in Sunnyside to attend the graduation ceremony at Sunnyside High School, where Woody has attended classes all year.
According to Woody, however, they came to help him pack up his belongings for the trip home. They did cross the Pacific Ocean and the International dateline with three extra suitcases to transport Woody's flotsam home. He originally arrived with one huge suitcase, a backpack and his computer gear.
But not all of their time has been spent packing their son's new collections acquired via Amazon online shopping.
His parents have taken the opportunity to tour some of the Lower Yakima Valley, including local wineries, a cherry orchard, meet some of Woody's friends and dine at a number of local restaurants.
I think even our mailman is going to miss Woody. It seemed like every day of Woody's stay, he had to deliver an item of mail, which required a signature.
Buddy and I are going to miss our late evening conversations with Woody, including the many 'what does that mean' and 'why' questions he has had about practically everything.
The good news is he has promised to keep in touch. Plus, we now have new friends in China, who may again visit us.
As our international experience comes to an end I am sad, but excited for Woody. But, Buddy is just sad.