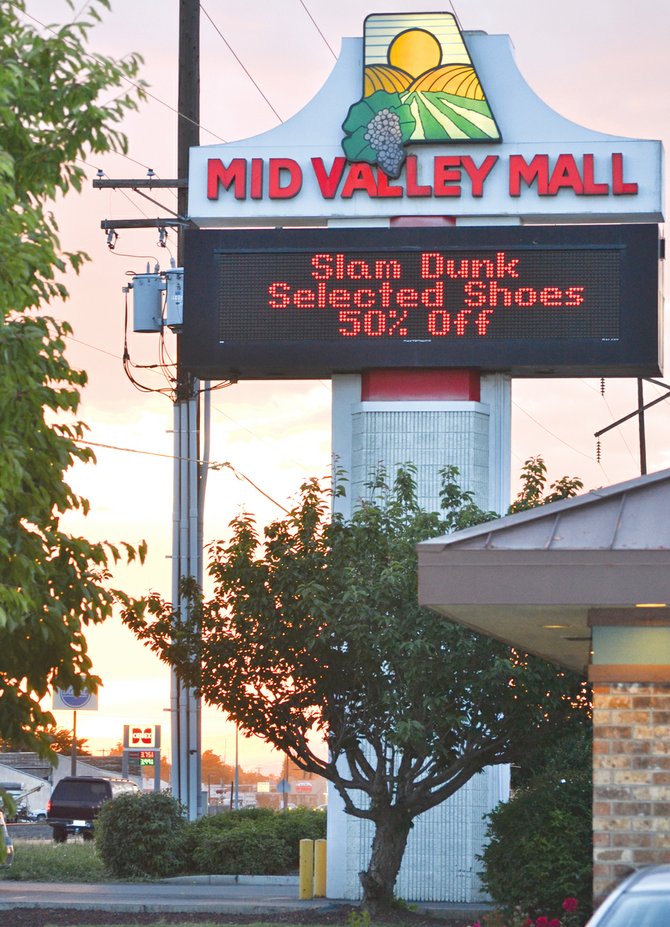 From a new gym to a new loading dock, business is booming in Sunnyside based on building permits issued during the month of May.
City officials issued 32 permits last month. They include improvements in the former K-Mart building at 2600 E. Yakima Valley Hwy. #7 for a new crossfit gymnasium. The improvements have an estimated valuation of $25,000. In a related development, plumbing permits were issued for new restrooms at the gym.
Not far from the gym, building officials in Sunnyside approved a permit at 2600 E. Yakima Valley Hwy. #2 for a new sign at the El Tarasco event center.
At 2010 E. Yakima Valley Hwy., the Mid Valley Mall area, plans were approved by Sunnyside building officials for construction of walls, sales floor fixtures, ceiling and lighting improvements. That project is valued at $60,000.
Also in May, Johnson Foods at 212 S. Third St. received the green light to proceed with construction of a new loading dock valued at $30,000.
Another sign of industry progress in Sunnyside last month was at Independent Foods, 1525 S. Fourth St., where officials gave thumbs up to a $35,000 expansion of an existing truck scale.
The May permit with the highest estimated valuation was a 100-foot cell tower planned for 111 N. Ninth St. Cellco Partnership dba Verizon is the applicant for the $115,000 tower.
For the month of May, new permits issued in Sunnyside had a combined valuation of $306,639. City coffers garnered $6,858 in permit fees last month.
Year to date, Sunnyside building officials have approved 146 permits through the end of May 2014 with a combined valuation of $3.1 million.
Also for 2014, Sunnyside has received $49,148 in permit fees for the first five months of the year combined.