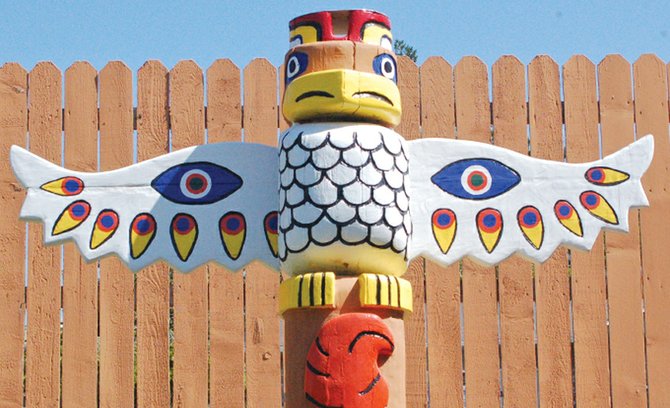 Photo Gallery
Sunnyside gardener takes pride in keeping his yard neat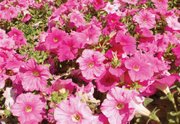 Most people might not choose a color scheme of pink and bright orange as a landscape palette, but Sunnyside's Dick Berk of Merrick Avenue has made the color combination work for him for years.
And why not? Those are his favorite colors, even if gardening and yard maintence are not his favorite chores.
The combination of petunias, sharply pruned evergreens and neatly trimmed shutters and outbuildings all speak to Berk's eye for detail.
"I'd rather be fishing," the retired Sunnyside policeman admits. "Or flying," admitted the longtime pilot and winner of the Wright Brothers award for flying more than 50 years without an incident, violation or accident.
Keeping his yard and home tidy leaves the very active Berk plenty of time for his other favorite activities and hobbies, which also include such things as the study of the Missoula Flood, which helped to form much of the Yakima Valley.
Still, the yard work must be done first "…and it (the yard) might as well look good," he said.
A 2002 winner of a Sunnyside city beautification award, Berk takes advantage of the early morning hours to get his garden and lawn work done, leaving the 88-year-old man plenty of time for fishing and his other social engagements.
Saying yard work is just another way to take pride in his property, Berk also admits he is death on dirty windows. "They have got to sparkle," he said, "just like my yard."