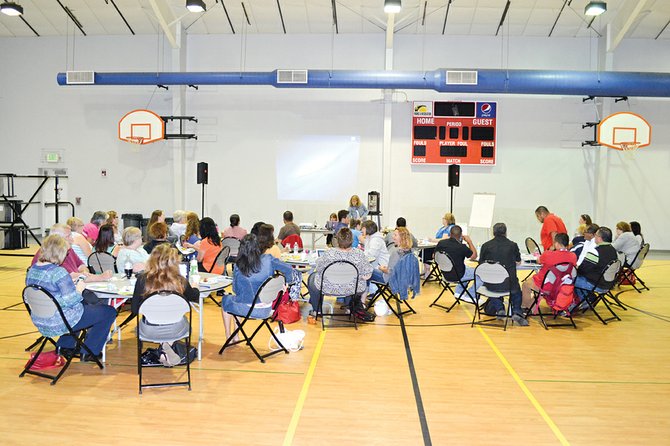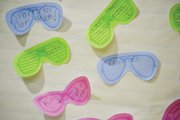 Middle school, even elementary school may not be early enough to steer kids clear of drugs and alcohol.
In fact, children can be more pre-disposed to drug use if they experience trauma while still an infant.
That's according to Susan Martin, a prevention coordinator for ESD 105, who was a featured speaker for Sunnyside United yesterday.
Speaking during Thursday's Making Sunnyside Better workshop at the community center, Martin focused her presentation on adverse childhood experiences, what she called ACEs.
She told an audience of about 50 educators and agency officials that ACEs can range from parents divorcing, to mental or physical abuse, as well as alcoholism and imprisonment of a parent.
ACEs can have dire long-term consequences.
Martin presented a chart based on a survey of 1,000 U.S. adults showing the impacts.
For example, those with one to three ACEs during their childhood are twice more likely to have heart disease than those with no ACEs and 10 times more likely to use IV drugs.
Further, those with seven or more ACEs in their childhood are 20 times more likely to attempt suicide and nearly 12 times more likely to be an alcoholic than those who experienced no ACEs.
The challenge, says Martin, is that two-thirds of adults – according to the survey – reported at least one ACE.
But there is hope, she says, in that today's parents can be helped to eliminate or greatly reduce the ACEs their children experience. She recounted the story of one woman who experienced nine ACEs in her childhood and reduced that to four for her children. Her goal is to see her grandchildren experience none.
The solution, Martin says, comes down to "…relationships, relationships, relationships."
She says forming those relationships can help adults unlearn negative habits and stereotypes.
She says the time to start is when children are still in infancy. She says even neglect, parents who do not engage with their babies or are not expressive with their infants can result in unruly behavior.
She says ACEs and children who are neglected can make them feel unwanted or undeserving of love as they grow older. At some point, Martin says that makes them more vulnerable to saying yes to drugs and alcohol.
Martin says the cycle can change by helping parents early on. "We need to help them dial down the ACEs, it can happen," she said. "ACEs are not our destination, they can change."
She used a couple of analogies to bring the point home.
She noted the example of a frog. "Frogs only jump forward, we can't live in the past, worry about the past," she said of a forward-focused outlook.
Martin also pointed to how when the water level is raised in local irrigation canals all ducks float higher. Likewise, she added, "In a community where people feel supported and hopeful, the better they can all be."