RELIGIOUS REFLECTIONS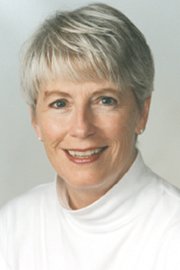 At the first of May, I spent 10 days in Indianapolis with 18 of my closest friends, eating, praying and empathizing with them. It was good for my soul.
The next day, I drove to Louisville to stay overnight and spend time with friends from the two years my husband and I lived there during seminary. I had lunch with one friend and dinner with eight more.
Even though I hadn't seen them in at least four years, our dinner group made a concerted effort to gather together so we could reconnect. The friendships we formed in our short Kentucky sojourn have stood the test of time and continue to be restorative.
Two weeks later, I had the joy of experiencing a preaching conference with my daughter-in-law, whom I also count as a friend. We were joined at various times during the week by three other friends, who added a great deal to our enjoyment.
It seems that May was Friendship Month, at least for me.
The topic of friendship was also part of my studies at the monastery in Indianapolis, as well as the last sermon we heard at the preaching festival in Minneapolis.
Coincidence? I think not.
You see, Jesus gave us a model of friendship that crops up in the Scriptures multiple times during the season of Easter.
In our session at the monastery, Beth Fain fleshed out the friendships in Jesus' life like this. "In Chapter 15 of his gospel, John records Jesus' words during the Last Supper where he said, 'This is my commandment, that you love one another as I have loved you. I do not call you servants any longer, because the servant does not know what the master is doing; but I have called you friends, because I have made known to you everything that I have heard from my Father.'
"Jesus was trying to teach his disciples about love and so he gave them a new word. Friends is the word Jesus used to describe how they were to be with one another. That's what love should look like," Fain said.
John's gospel also records the story of Lazarus' death and the anguish his loss caused his sisters, Mary and Martha, as well as their friends. Jesus was one of those friends – the text says he loved Martha, Mary and Lazarus – and when he came close to the mourners, he too began to weep (John 11:1-44).
John's gospel is not the only one that witnesses to Jesus' friendship with the siblings from Bethany. Luke gives us a picture of an everyday visit Jesus paid to Mary, Martha and Lazarus (Luke 10:38-42). In this story, the sisters make no attempt to hide their bickering behind a façade of niceness for an important visitor. Instead, the story feels like an intimate evening with friends who can let their guard down and just be who they are. Jesus invites everyone to be present to each other and not spend so much time fussing about the surroundings.
At the very end of his gospel, Luke reports that Jesus led his disciples as far as Bethany, where he blessed them and then was carried up into heaven.
Is it any surprise that the last place Jesus visited on earth was the place where he experienced deep friendship? As the preacher Grace Immathieu pointed out, "Bethany is not mentioned in any Old Testament prophecy. It doesn't have any soteriological significance that reminds us of the Messiah. It's the place where ordinary people reside. Bethany is emotionally messy – it has people in your house, it has friends who get crabby in the kitchen. It's unscripted – a place where real life happens for Jesus, away from the preaching moment, the healing moment, the public moment."
Immathieu also notes that, "Bethany smells like extravagance, because that's where Mary broke the jar of nard and poured it all over Jesus' head."
Bethany is the place where friends take care of each other and offer solace in times of deep anguish. In all these accounts, Jesus shows us how important it is to have friends and how we can be good friends. It takes an emotional investment on both sides of the relationship, a willingness to be vulnerable, a desire to give and receive.
Relationships can be hard at times – look at Jesus' friendship with Judas – but with God we can do hard things. And if we do them well, we live out Jesus' command to "love one another as I have loved you."
Maybe this is the time to think about putting renewed energy into your existing friendships and/or cultivating a new one.
As John Chrysostom, a saint of the early church, said, "A friend is dearer than the light of heaven for it would be better for us that the sun were extinguished, than that we should be without friends."
‑ Rev. Katie Haney is pastor of the Sunnyside Presbyterian Church.