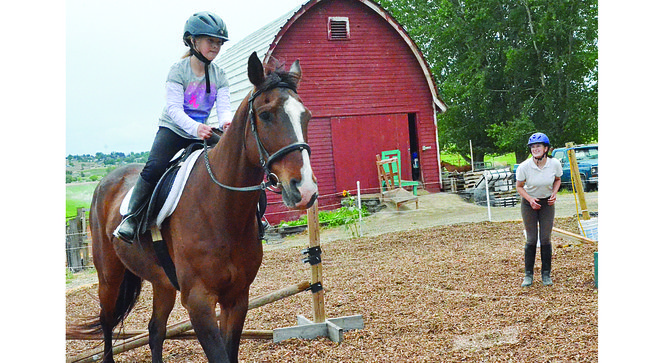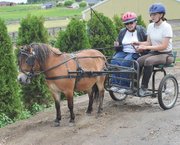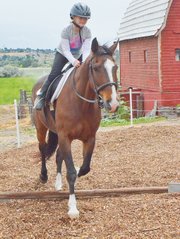 College can be expensive. One local teen is preparing herself for those expenses by using her expertise with horses.
Kirsten Scott has been riding horses and training with them for much of her life. She has a couple more years before she will be heading off to college, and decided she could raise money by providing horseback riding and buggy driving lessons.
She said there are people in the community who have never ridden a horse and others who just want the experience of learning how to drive a buggy.
"It's a unique experience," Scott said.
Half of what she raises will be saved for college. The other half will be used for winter feed and veterinary expenses for her companions, Reno and Mayflower.
Reno is the horse that is used and Mayflower is a gentle pony. Both are laid back and responsive to their handler.
"I've been giving horseback riding lessons for more than three years," said Scott.
She said having the confidence in her skills gives her the ability to help others gain confidence around horses.
Scott teaches beginning to advanced beginning riding lessons in English, western, dressage and jumping.
"I also will provide trail rides," she said.
The buggy driving course helps individuals learn to control the reins and maneuver obstacles.
"It's pretty relaxing," said Scott.
"This is a way for people to experience something new, and to learn a new skill."
Lessons are $30 each or four for $100. Anyone wanting to take advantage of the opportunity to learn a new skill can call 839-4937.