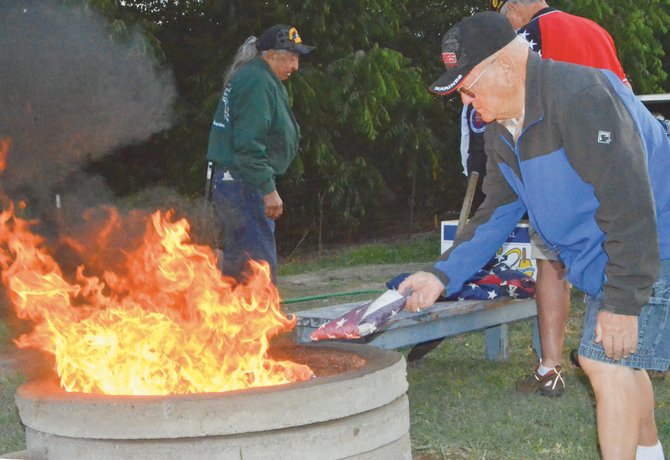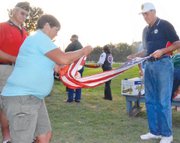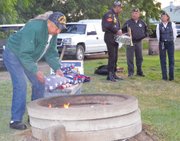 In a manner befitting her, Old Glory was given a proper retirement this past Saturday at Black Rock Creek Golf Course.
Members of the American Legion, as well as the community, gathered for the occasion. A fire pit was set up for the burning of numerous flags collected for the event.
The American flag, those gathered were reminded by Corky Ambrose of the Yakama Warriors, represents the men and women who have died for their country.
He spoke, stating the flag-burning ceremony has been a tradition that dates back to the Civil War. It is a way to properly honor flags that have flown over the heads of men and women going into battle. The U.S. flag has traveled with American military troops on the battlefields in Germany, Vietnam, Afghanistan and every battle where blood has been shed.
The ceremony was marked with a special prayer delivered by Leroy Werkhoven, a member of the American Legion.
Those attending the ceremony respectfully folded each flag, some learning how to do so for the first time.
After giving the nearly 20 flags their due respect, those present watched as each one was placed in the fire pit, being retired after flying over homes and businesses throughout the Yakima Valley.