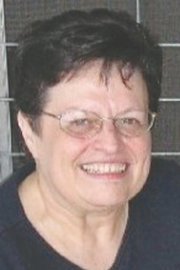 A couple I know run a child sponsorship program for our national church. Traveling in Prague this week, they are sharing fantastic photos on the internet. And they are making silly jokes too:  "Be sure to Czech it out."  "We got Czeched into our rented apartment."
The pictures are fascinating, and I'm learning something, too. In one room there was a mirror on each wall. The commentary said: "…you won't want to touch any of these mirrors. They are the heat source, and you will hurt yourself."
I have never traveled in Europe, so I am not up on the latest innovations. I wonder if you could start a fire with a mirror like that.
Innovations are everywhere. Our tablets, Smart Phones, computers and other devices are changing so fast, we struggle to keep pace. If you got a new device at the end of last month, it may be outdated already.
I admit I am technologically challenged. Just when I figure out where the power button is, it's time to trade my device in for a new model.
I am not a total idiot when it comes to computers, I can download apps, create and send emails, make decent power points, and more. But I am struggling with wi-fi at my new home. I had to call the company.
The tech was polite, and I told him I was getting older and having some trouble with getting on wireless. He spoke very respectfully. Then he said, "I need you to do something now. I want you to type something and all letters will be in caps."
Pause.
"Ma'am, do you know how to make a capital letter?"
I don't mind getting older, nor do I mind if people make fun of me. Today I got a discount because of my age. I'll take that.
‑ Karen Helsel, a former resident of Sunnyside, lives in Bothell and is a certified mental health counselor. She can be reached at kmphelsel@gmail.com, and will appreciate your feedback and humor sightings.