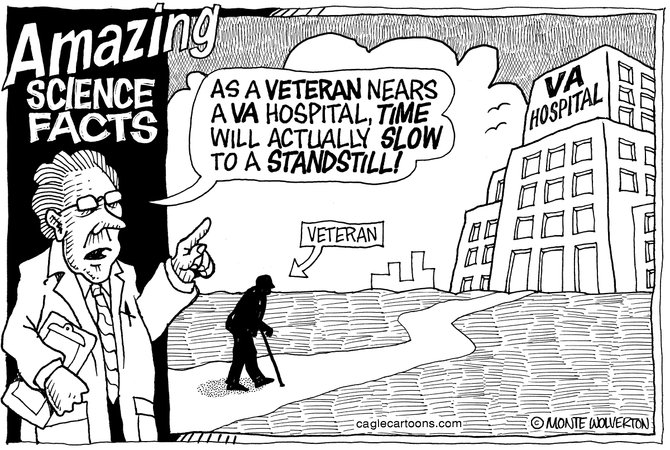 WORDS FROM WASHINGTON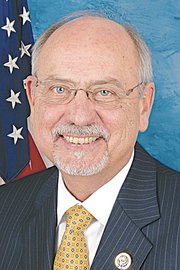 America owes a debt of gratitude to the millions of veterans who have served and fought to keep our country safe. Those who serve in our Armed Services are responsible for not only protecting our physical safety, but also the freedoms and values upon which our nation was founded.
Like all Americans, I was appalled when stories began surfacing in April about veterans dying from treatable illnesses while still waiting for care from the Department of Veterans Affairs. Sadly, these reports only seem to be the tip of the iceberg. An internal audit of the VA confirmed widespread problems throughout the VA system.
The report confirmed manipulated waitlists along with wait times of more than 90 days for more than 57,000 veterans. Additionally, 64,000 veterans who requested a doctor appointment were not even on the department's waiting list.
VA Secretary Eric Shinseki has since resigned amid these systematic and in many cases deliberately deceptive practices. 
I am not only concerned with these reports, but am also outraged that President Obama knew about the problems with the VA long before the American public - and did nothing.
Those responsible must be held accountable for their actions. That is why I supported legislation, which passed the House of Representatives in May, to allow the VA to remove individuals from their positions at the VA if it is determined that the individual's job performance warrants removal. Those responsible for these reprehensible actions must be held accountable. 
In addition to ensuring that VA employees are held accountable for their actions, we must also work to address long wait times. One way to accomplish this is to allow veterans to access health care from their hometown providers, instead of only at VA facilities.
On June 10, I supported bipartisan legislation to give veterans who live more than 40 miles from a VA medical facility or who have been subject to lengthy wait times access to local non-VA medical facilities. By partnering with existing hospitals in rural communities, we can help make it possible for veterans to find the care they need when they need it.
While these are important steps to help our nation's veterans, much more needs to be done. It is unacceptable that veterans in Central Washington and throughout rural America must still travel long distances - or wait months - to receive even the most basic health care. I will continue to support measures aimed at improving the VA health care system. 
Lastly, if you or someone you know has been impacted by the VA's mismanagement, I encourage you to share your story at www.gop.gov/yourstory.
‑ U.S. Congressman Doc Hastings (R-Pasco) represents
the Fourth Congressional District.