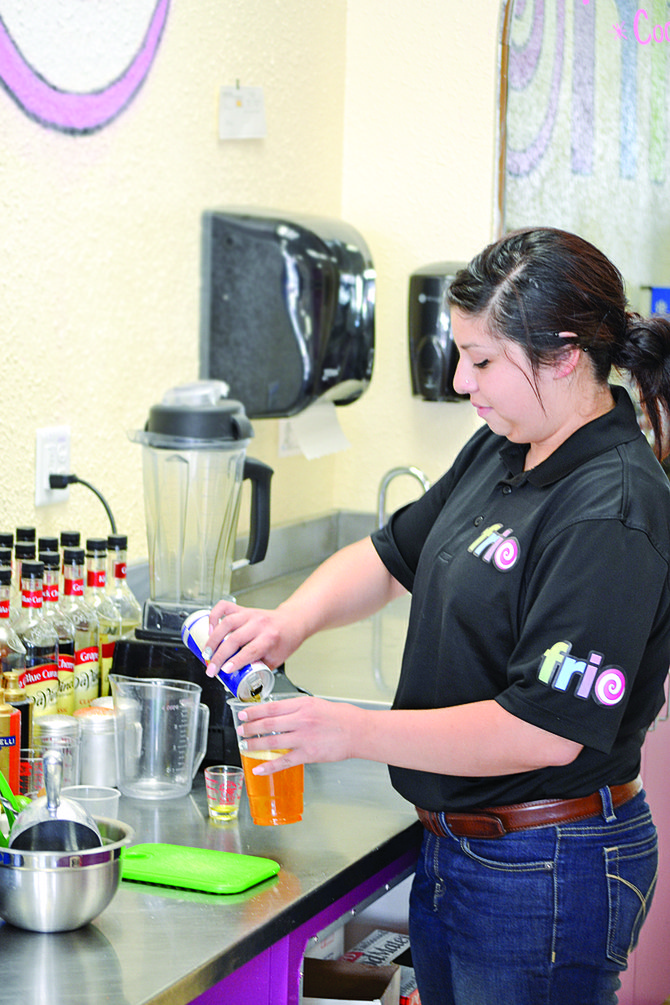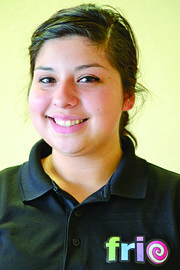 Samantha Lopez graduated from Sunnyside High School just a few days ago, but she is still learning this summer.
Learning on the job, that is, as she works at Frio, a new frozen yogurt shop in downtown Sunnyside. Frio is owned by Lopez's mother, Maggie Alvarez.
"I want to work with my mom," Lopez said. "I feel like we work well together."
She hopes her mother's experience at operating a shop will help her in the future.
"I feel like I can learn a lot from her in running a business," says Lopez.
Her responsibilities at Frio include stocking yogurt toppings – mango and strawberry are among the favorites – as well as whipping up a number of cold drinks.
Lopez says it's a challenge at times to keep all the ingredients straight for beverages ranging from the popular lime and lemon-infused Agua Rusa to smoothies and coffee-flavored drinks.
She says she enjoys helping the public, and that high school helped prepare her to work with others.
Lopez says her favorite part of the job, as noted earlier, is working with her mom. "It's not just a summer job," she said. "The family part is fun."
She also appreciates the atmosphere her mom has created at Frio.
"It's light, it has a relaxing, mellow vibe," Lopez said.
She's unsure what her long-term future plans are – perhaps business classes – but Lopez knows working with and learning from her mom is important.
"By helping her with her business, hopefully my mom can help me if I open a business someday," she said.