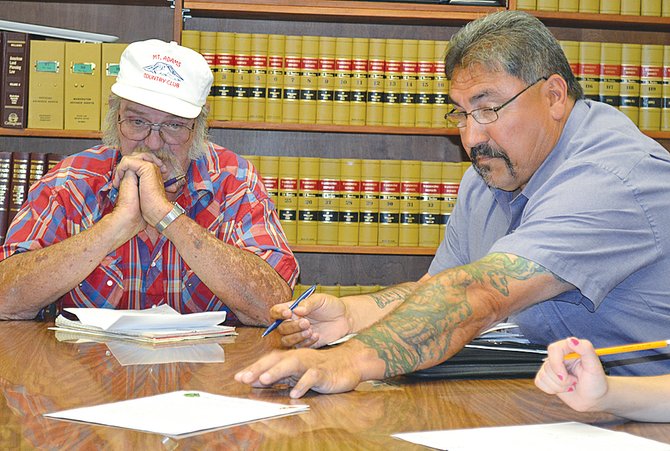 A park and recreation program dormant in Sunnyside for several years may be getting a new start.
During the Parks and Recreation Board meeting yesterday, Vice Chair Bob Sarmiento noted Sunnyside once had a co-ed softball league each summer.
During Wednesday's meeting he gave Recreation Coordinator Megan Razey documents from the 2007 co-ed league and asked about the possibility of starting it up again. Sarmiento explained the cost at that time was $180 per team, about $10 per player, for the six-week season.
He said teams were responsible for arranging for their own practices and that there were no trophies or awards presented at the end of the season. "It was just for fun," he said.
In addition, the league also was open to players ages 14 and older and male softball players had to use a small bat issued by the Parks and Recreation Department.
Razey said she would need to check how much it would cost now to run such a league and hire officials to make sure the fee charged to teams would cover the city's expenses for the program.
Razey expressed support for the league, noting that she had heard in year's past city departments such as police and fire fielded softball teams. Razey was hopeful that city departments, as well as local businesses, could register teams if the co-ed league gets started up again.
Razey told the board she will present an update on the co-ed league at the board's next meeting on Wednesday, July 16, at 4:30 p.m. at city hall.
In other discussion at yesterday's meeting, Razey said Janelle Draayer of Sunnyside Christian High School has been hired as the city's pool manager for this summer.
Speaking of the pool, Razey said about 200 people per day are using the facility and that 28 lifeguards and five cashiers are available for duty. She added there is so much demand for youths wanting to get certified as lifeguards that she has developed a waiting list for future certification classes she'll teach.
Razey also reported a youth soccer camp will start next Monday at Sunnyview Park with 48 children signed up so far.
Sarmiento said a senior men's softball tourney – for players over the age of 50 – will be held at Sunnyview Park on July 26-27. Besides local teams, he said squads have signed up from Walla Walla, Spokane, Tri-Cities and Yakima.