RELIGIOUS REFLECTIONS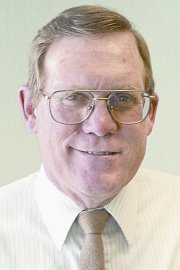 This is the traditional month of graduations and marriages.
Many couples get married right after they graduate from college to begin a new life together. However, there are many more who never graduate from college or even high school.
But there is a graduation coming up that all can be in; the date has been set, but we won't know it until it comes.
Coincidently, the graduation is also going to be a wedding celebration; so we will have a graduation followed by a huge wedding and wedding reception.
The graduation is depicted in Revelation 7 and 14. The graduates are pictured as those who have the seal of God; simply meaning, that they have passed the course requirements to be counted as part of the kingdom of God.
More simply, they have accepted Jesus as their Savior and given Him their faithful loyalty. Much more concisely: "Here is the perseverance of the saints who keep the commandments of God and their faith in Jesus." Revelation 14:12.
The numbers of graduates are symbolically called the 144,000. But in reality there are "a great multitude which no one could count, from every nation and all tribes and peoples and tongues, standing before the throne and before the Lamb, clothed in white robes, and palm branches were in their hands; . . ." Rv 7:9
What is great about this graduation, no one can deny you a diploma if you fill the course requirements as stated above, it is free. You and everyone are invited to the graduation, "The Spirit and the bride say, "Come." And let the one who hears say, "Come." And let the one who is thirsty come; let the one who wishes take the water of life without cost."Rv 22:17
Millions upon millions have filled the course requirements already, and are waiting for the graduation to begin; because there will also be a big wedding that day and a huge reception called the Wedding Supper of the Lamb.
We know graduation is coming soon, so make sure you have filled the course requirements, you can do it today and then every day that is today; then one day we will say, "Today is graduation!"
Be ready, because it will be the biggest event in history!