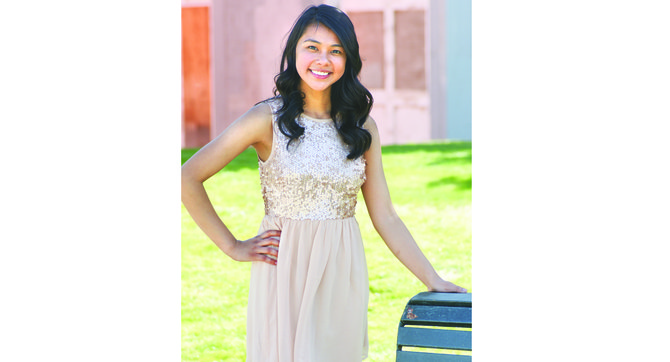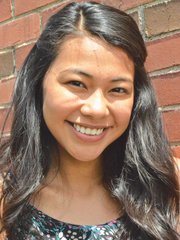 Among the 14 candidates vying for the 2014-15 Miss Sunnyside title is Cindy Barboza.
She is the middle child of Fatima and Rogelio Barboza. She has two sisters.
She said she enjoys helping her community. That is why Barboza decided to compete for the Miss Sunnyside crown.
"I would be able to serve as a representative…I would be able to promote change."
She said Miss Sunnyside serves as a role model and can get involved in a number of community events and projects.
For the talent segment of the fall pageant, Barboza said she plans to perform a dance routine that she will personally choreograph. She said it will be a mix of hip-hop and jazz.
If she is named Miss Sunnyside she plans to work with the Sunnyside Community Center or the library to develop a reading program that deters youngsters from using controlled substances.
Barboza said it is important to teach children about the dangers of drugs and alcohol.
"I have heard of youngsters with problems using drugs and alcohol," she said.
Controlled substances can be dangerous to youth. They inhibit development and skills that will enable youngsters to become healthy adults, according to Barboza.
She said she would also like to plan activities that continue teaching the message that drugs and alcohol are dangerous.
When asked about her community, Barboza said Sunnyside is a unique place to live because of its police department.
She said she has been impressed with the strides made by local police officers who have visited Sunnyside High School to reach out to the youth.
Barboza said, "They are listening to us. They are asking how they can do a better job. They are getting our perspective."
She said that effort makes police officers more approachable and, in turn they are earning the trust of the community.
Barboza said trusting one another, believing in the community and being a part of the change that takes place is what motivated her to compete for the Miss Sunnyside title.
The Miss Sunnyside Pageant will take place on Saturday, Oct. 4, at 7 p.m. in the Sunnyside High School auditorium.