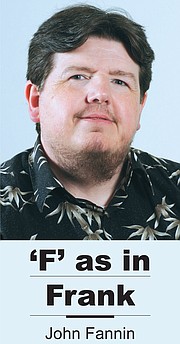 High school, college, taking on new responsibilities; those are times when you expect or at least hope to find a mentor.
Sometimes mentors are unexpected. You don't know you need them, but you do and you're thankful they enter your life.
That was my situation in 2000. Joni and I were back in the states and trying to make a go of a new life.
I thought we were progressing along just fine. Less than a month after resuming life in the U.S. we found jobs and a rental house and settled down pretty quickly in Cle Elum.
A few months in, though, I realized a banking career wasn't in the long-term cards for me. The bank management and co-workers were plenty nice enough, but I struggled mightily to keep up. They were patient with me, but we all knew I'd have to find something else.
I checked the want ads in our local paper, the NKC Tribune, and noticed a farewell item for their reporter who was leaving.
With absolutely no real-world journalism experience save for some classes and editing a newsletter, I boldly handed in my resume to the paper's publisher and owner, Jack Stoner.
He was very kind but said no thanks. They had a stack of applications, presumably from folks with actual experience.
But Jack had a spark and a willingness to take chances.
He gave me a chance to write high school sports, which were just starting for that fall season. I'd be a stringer, paid per column inch with no guarantees beyond that.
I jumped at the chance. At least I'd get some experience and a bit of extra pay until I found something more permanent to replace my fading bank career.
By day I was a failing teller, by night a flailing reporter.
A few weeks later Jack walked into the bank and took his place in line.
He waited for my window to open and handed me an envelope. I read the note inside….a formal offer of employment as the NKC Tribune's reporter!
I felt like I'd won the lottery.
By the grace of God and Jack I had stumbled into a career….and a mentor who eagerly taught me the ropes.
I worked for Jack and his family nearly five years. He walked me through the basics of covering meetings. He quietly observed and sat in on my very first interview.
Jack had a patient and steady hand. He gave me leeway to make mistakes – I shudder to read again my first stories.
He taught me the joy of getting to write and shoot pictures for a living.
More than once, residents would see me covering an event for the paper or see me with Jack and ask if I was a Stoner. I felt honored by the question, but had to stifle a laugh because of the other connotation the query could have implied.
Jack also led by example in firmly planting both feet on the ground and telling the truth. He got blasted, sometimes viciously, for not sugar coating things.
He showed me how to walk that line in community journalism between being a rah-rah fan of the town and reporting honestly when things aren't so rosy.
I also learned from him the dangers of procrastinating in churning out my copy.
Nothing cures that like having eight stories to write on Tuesday night with the paper set to go to the printers Wednesday morning.
Yeah, Jack and I and the Tribune staff had some late nights that blurred into early mornings.
The lessons learned from Jack and the Stoner family are today like second nature.
Sometimes I take those years for granted and they fade into memory.
Then there are times when it's hard to think about anything else.
Times like last week when I learned Jack died suddenly at the age of 74.
I'm thankful and honored to have gotten my start in the Jack Stoner school of journalism.
His passing makes me appreciate anew the mentor and career that unexpectedly walked into my bank – and life – nearly 14 years ago.