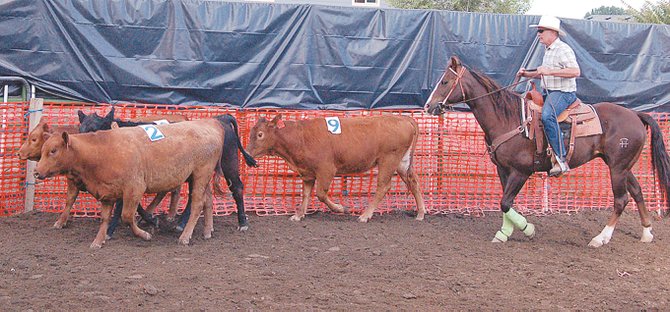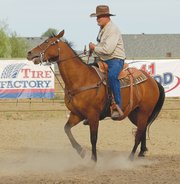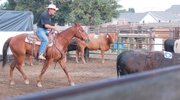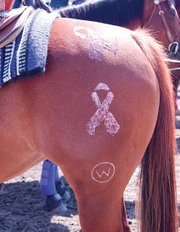 Riders from all over the Yakima Valley turned out for the fourth annual Sort 4 the Cause fundraiser held at Sunnyside's Specks Arena this past weekend.
The event pits a pair of horse riders against cows and the clock. Riders must move 10 cows from one pen to another in a specific order, but they only have a minute to accomplish the task.
This year's proceeds will be split between three organizations that fight cancer and support those with the disease: Children's Wishes & Dreams, Wellness House and Washington Hematology-Oncology.
Riders competed in one of nine classes, including a group for survivors and a fundraising celebrity class in which the celebrity teams were auctioned off to raise even more money for the cause.
Winning the open class (70 teams) was the team of Wade Adams and Cayley Rishor-Olney, who sorted 20 cows in 114.24 seconds. Earning second place honors in the class were Daniece Roettger and Liz Baremore, who also sorted 20 cows, but took 118.90 seconds to do it.
In the Pro/Am class (101 teams), Larry Hauver and Diane Davis earned top honors by sorting 20 cows in 116.49 seconds. In the Pro/Nov class (66 teams), Barb Nelson and Jessica Martinez earned first place honors.
Pat Long and Kori Sirrine were first in the amateur class (51 teams). Teresa Long and Liz Hockens earned first place honors in the Am/Novice class (75 teams).
Liz Hockens and Jessica Martinez were tops in the novice class (62 teams). The first place winners in the green novice class (8 teams) were Laurie Bush and Wendy Clapp.
Richard Lundberg and Kirsten Froelich sorted 20 cows in 116.60 seconds to earn first place honors in the survivor class (31 teams).
Celebrity Tom Mortenson working with open rider John Shieche earned top honors in his class. County Commissioner Kevin Bouchey, working with open rider Barry Baremore, took second place honors.