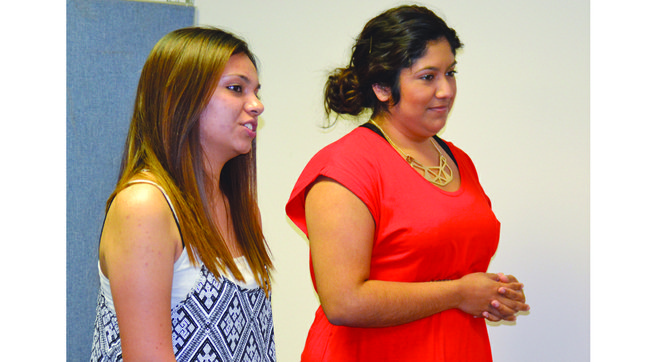 MABTON – Starting next Tuesday, July 1, Mabton youth will enjoy some STEAM in their summer with a new program set to kick off.
During the Mabton City Council meeting last night, Tuesday, summer UW interns Vanessa Sanchez and Yarelly Gomez described the STEAM (Science, Technology, Engineering, Arts and Math) program they'll begin next week.
"These are two dynamic people who can do a lot for us," Mayor Mario Martinez said in introducing them.
Hired to help out part of each day in the city hall front office and the other part with youth recreation and education programs, Sanchez and Gomez said they are working on a community survey to learn what schedules best fit with Mabton families.
The two also hope to organize a parent meeting to aid in scheduling summer activities for their children.
STEAM will be held Tuesdays, Wednesdays and Thursdays in a former church building near Feezell Park
Besides developing skills in the fields of math, science and arts, Sanchez and Gomez told council they want to help youths network with each other and local volunteers. To that end, they plan to offer activities such as outdoor movies and ice cream socials.
Each day's activities with STEAM will have students separated into different age groups.
For example, when working with high school students Sanchez and Gomez will encourage them to think beyond high school. They'll offer help with financial aid forms and college applications.
Gomez told council she and Sanchez can't wait to get started with the STEAM program.
"We are excited to be able to help and start something we didn't have when we were younger," she said.
For details on STEAM or to volunteer contact Gomez and Sanchez at Mabton City Hall, 894-4813.