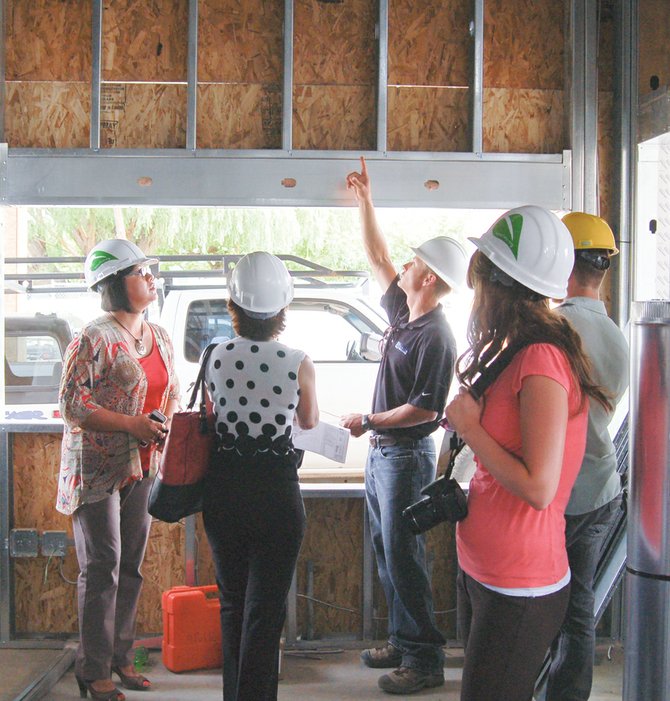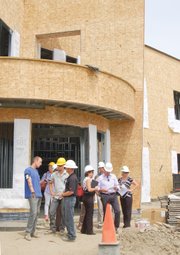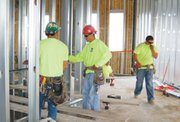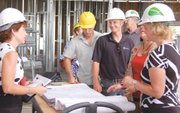 Wednesday morning, the board of directors of Lower Valley Credit Union donned hard hats and caught an up-close glimpse of what will soon be the institution's new headquarters.
Construction on the Lower Valley Credit Union headquarters, located on the corner of Yakima Valley Highway and Ninth Street in Sunnyside, is halfway complete.
The group was able to walk through the entire two-story, 10,500 square foot building, even visiting an upstairs balcony.
The new building will include an expanded number of teller stations, an independent loan department, a full-service ATM with 24-hour access and a three-lane drive up station easily accessible from the highway.
The new branch will also feature a children's learning and play area, self-service computers and a large community conference room.
President and CEO Suzy Fonseca said the construction project was driven by the needs of the community.
"We purchased our existing building in 1988, and we've simply outgrown it," she said.
Fonseca noted that the new building was designed with future expansion in mind.
Construction is set to be finished this fall with the grand opening anticipated for mid-October.