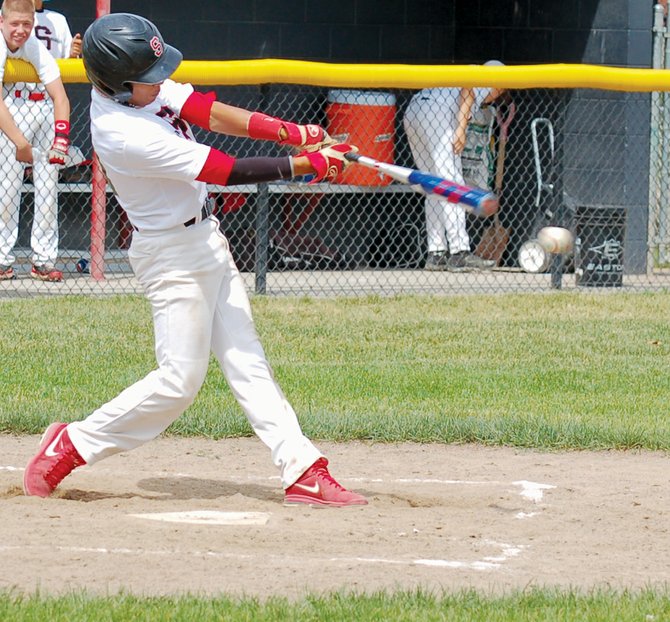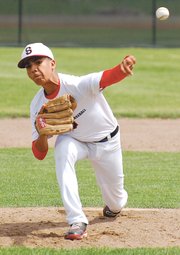 Damon Hurst drove in six runs yesterday to help the Sunnyside Grizzly 17U baseball team to a doubleheader split against Gonzaga Prep.
Thursday's home twin bill sent pitcher A.J. Muniz to the mound in game two for Sunnyside, and he held the Bullpups to just three hits and struck out 10 in a 7-1 victory for the Grizzlies.
Hurst, recovering from an injury to his patella that kept him out of spring ball, smacked a three-run double in the home half of the sixth inning to help Sunnyside pull away in the nightcap.
Assistant Coach Dave Martinez said the Grizzlies, fielding a line-up of mostly freshmen and sophomores, also played well in the field.
"We had solid defense, turned a couple of double plays," he said, adding that Muniz helped out by doing a good job of holding runners on base and even picked off a base runner.
The twin bill didn't open well for Sunnyside, as Gonzaga Prep rolled to a 12-3 victory in game one. Offensive highlights in the opener were, again, courtesy of Hurst's three RBI.
Pitching game one for Sunnyside were Martin Gonzalez and Michael Esqueda.
"We gave up too many walks, we didn't play our best defense," Martinez said of Sunnyside's slow start.
Sunnyside (2-16) returns to action next week with a five-game tourney in Spokane over the July 4 weekend.
Martinez said the tourney uses wooden bats, so the Grizzlies will practice accordingly over the next few days. In addition, he said the Grizzlies will "…be fine-tuning our offense and base running…shutting down the opponent's running game."
The assistant coach is also pleased with the team's ability to rally from a disappointing game one loss yesterday. "That shows the character of these kids," he said.