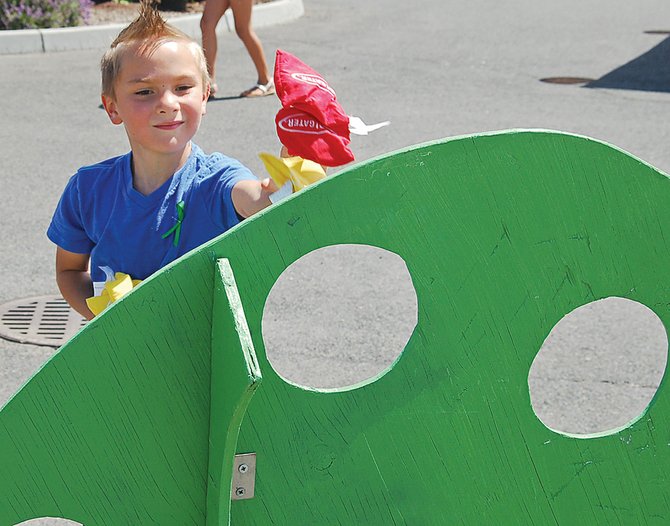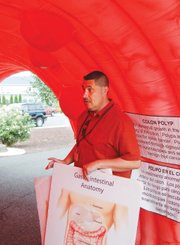 While kidneys were the focus of the "Healthy Habits, Happy Kidneys" health and wellness fair at DaVita Mt. Adams Kidney Center in Sunnyside this past Saturday, attendees were able to learn about a lot of different options for health care in the Lower Valley.
Erin Dickerson, a dietician at the kidney center, said many people have or are at risk for kidney disease and do not know it.
"Diabetes and hypertension lead to kidney disease," she said. "There's a lot of diabetes in this area."
Of the patients at the kidney center, between 60 and 70 percent have either high blood pressure or diabetes.
"Preventing those problems will also prevent kidney problems," she said.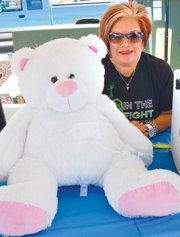 As a result, the health fair invited providers from around the Lower Valley to share information and educate people on what steps to take for better health.
The exhibits included the inflatable colon from the Fred Hutchinson Cancer Research Center, a booth for signing up as a bone marrow donor and doctors from local clinics.
Attendees could also get a free diabetes screening and learn about care options at local retirement communities.
The event also featured free food and games for children.