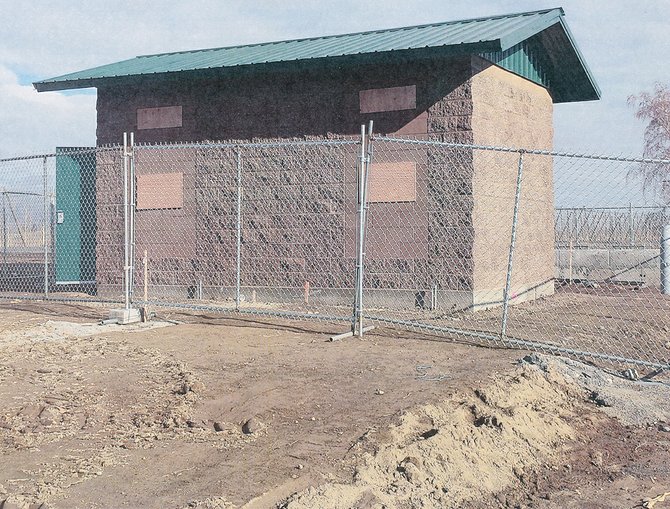 It's amazing what a difference a month – and a winter storm or two – can make.
Just a month ago the U.S. Bureau of Reclamation reported snow pack was only 52 percent of average for this time of year.
But it's a dramatically different picture now, as yesterday SVID's board of directors learned the snow pack now sits at 104 percent of average.
The board received the update during its monthly meeting on Tuesday from assistant manager Dave Bos.
The improved outlook is due to storms in recent weeks that dumped snow in the mountains.
That precipitation has continued into the first days of this month, Bos noted, as precipitation at the reservoirs already stands at 9.5 inches, or nearly half of the average for the entire month.
Not surprisingly, then, water storage levels are also looking better for irrigators. All five reservoirs have not only increased storage since last month, but four are at a greater level than compared to this time last year.
Winter storms have arrived just in time for the spring and summer watering seasons in the Lower Valley. Pending approval from the Bureau of Reclamation, Bos says SVID will start priming the irrigation delivery system on March 18.
SVID is still fine-tuning the schedule of deliveries throughout its system later this month, but Bos says within the next two weeks that should be finalized.
The SVID board yesterday also learned work on a new pump station in the King Tull Road area is nearing completion.
Assistant Manager Ron Cowin says the station will be ready to roll by the time the irrigation season starts later this month.
"It's coming together," Cowin said of pump station work on King Tull, which included a cooperative effort with Benton County. "It's a mad dash but we're going to make it."