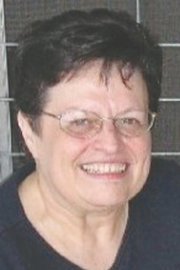 My friend sent me this on Facebook: TO BE OLD AND WISE, YOU MUST FIRST BE YOUNG AND STUPID. My query to her was: "But how long does young and stupid last?"
I don't think I've made all the stupid mistakes that I'm going to make, and age just keeps chugging along! I know I'm not alone.
From an Albany, N.Y. paper: a 50-year-old Albany man died after he apparently became the victim of booby traps he had set to protect marijuana plants on his property. He was driving an ATV in the back yard of his property around 2:30 p.m. on a Saturday, when he ran into a fine, nearly invisible wire that was among the fortifications set up around four large marijuana plants.
In Jonesboro, Ark.: a car dealer was involved in an ongoing dispute with a former employee, and allegedly owed the employee money. To get out of the debt, the dealer chatted with a hit man about burning down the employee's house. Problem: he accidently "invited" him to the conversation with the hit man when he butt-dialed the intended victim, who called the police.
These folks are not young and stupid. Stupid does not have an age limit, nor is it confined to one gender or profession. There is hope, however, because we could all learn something if we wanted to.
There's the problem: motivation.
I did not come from a family of intellectuals or even inquisitives. I don't remember dinner conversations where we talked about learning something new. My father only finished the 8th grade, and spent his life embarrassed by that. When we would encourage him to get a GED or complete a technical school, he refused, but continued to feel ashamed.
It took me 30 years to complete my Bachelor's degree, with interruptions for marriage, children and following my husband's career. After I graduated, I missed the mental stimulation of discussion in the classroom. Believe it or not, this was before the internet was in every home…yes, kids, in the age of the dinosaurs! I would read pop-science and pop-psychology, and became fascinated with new information.
I hope I never stop reading, learning and paying attention.
What about you? Is there a topic you've always wanted to know more about? Look it up; read a book; talk to an expert in the field. New brain cells may even be generated, and stupid will be kept at bay! Maybe.
‑ Karen Helsel, a resident of Sunnyside, is a certified mental health counselor. She can be reached at kmphelsel@gmail.com, and will appreciate your feedback and humor sightings.
More like this story