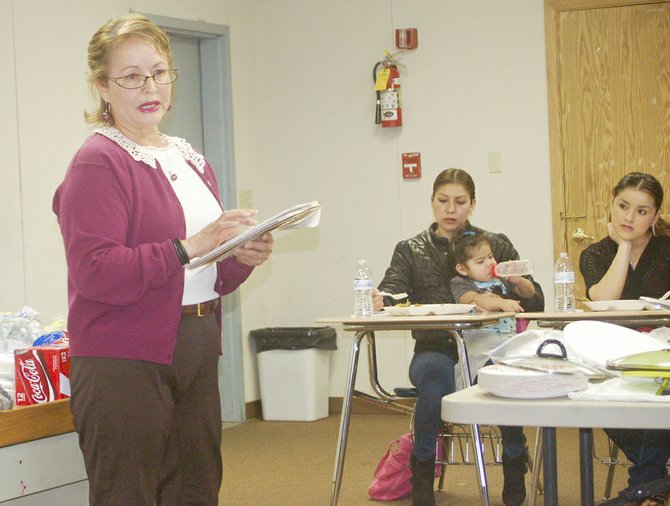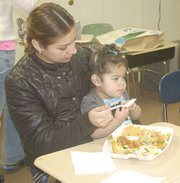 For the women learning English as a second language, the words of United Nations Secretary-General Ban Ki-Moon resonate with a sense of hope.
He recently announced that the theme for this year's International Women's Day, March 8, is "equality for women is progress for all."
Marta Candanedo, who was the guest speaker for a special International Women's Day presentation to Nuestra Casa's ESL classes in Sunnyside, shared the United Nations leader's words as a part of a local celebration held yesterday.
Following a potluck luncheon prepared by her fellow students, Candanedo repeated the Secretary–General words of encouragement to her fellow students.

Candanedo related that Ban Ki-Moon has said that countries with more gender equality have better economic growth and that companies with more women leaders perform better.

She read Ban Ki-Moon's International Women's Day proclamation, which also said "…Peace agreements that include women are more durable. Parliaments with more women enact more legislation on key social issues such as health, education, anti-discrimination and child support. The evidence is clear: equality for women means progress for all."
International Women's Day has been observed worldwide since the late 1900s. The first observances coincided with the women's right to vote movement in the United States and in England.
Candanedo shared with her classmates that it wasn't until 1977, that the United Nations declared that March 8 would be the day set aside for the women's celebration, she said.

She also related that a deadly fire in a Boston shirt factory, which reportedly killed 140 women on March 8, 1857, first led to an uprising of women seeking better working conditions.
Later, that day (March 8) was chosen as a day for global recognition of women's social achievements.
The women attending the Nuestra Casa program also learned that international economic research has revealed that when women work outside the home, 96 percent of their income is spent on their families while only 66 percent of the men's income is spent on the family.
Sister Mary Rita Rohde, who teaches the ESL classes at the Sunnyside women's center, told her students that even today, women still only earn 77 percent of what men earn for the same jobs.
"But still, progress is being made," she said.