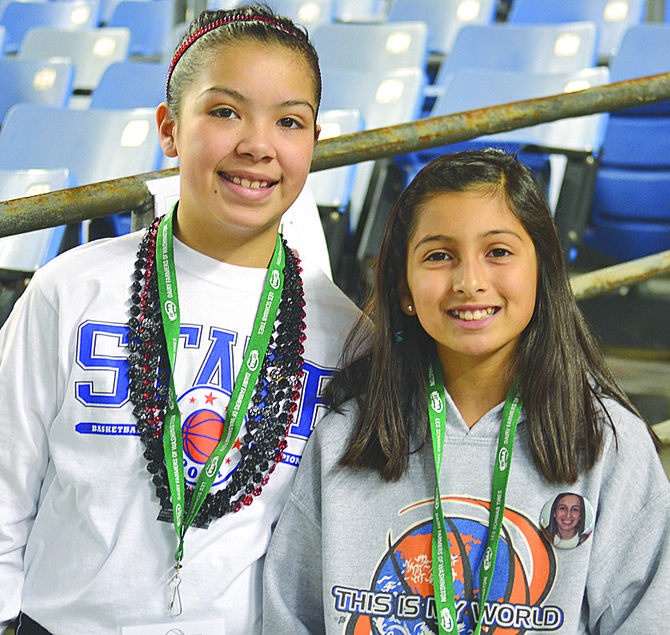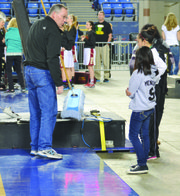 TACOMA – You won't see their names on stat sheets or in any game highlights, but Pioneer Elementary School students Olivia Puente and Alexia Mendoza played a part in last Saturday's trophy-round basketball game at State.
The two Sunnyside girls were on hand as spectators for Saturday's trophy game at the Tacoma Dome between the Lady Grizzlies and University. However, they were called on just before the Saturday morning tip-off to be the official floor sweepers for the game.
"It's pretty exciting. This is big time!" beamed Puente.
The girls each took one end of the court and brought out the dust mops during timeouts to keep areas clean under the basket.
The girls enjoy playing basketball themselves and Puente says one day she'd like to take her turn as a high schooler playing for the Lady Grizzlies at State on the Tacoma Dome court. "I think we'll have a good chance," she smiled.
More like this story