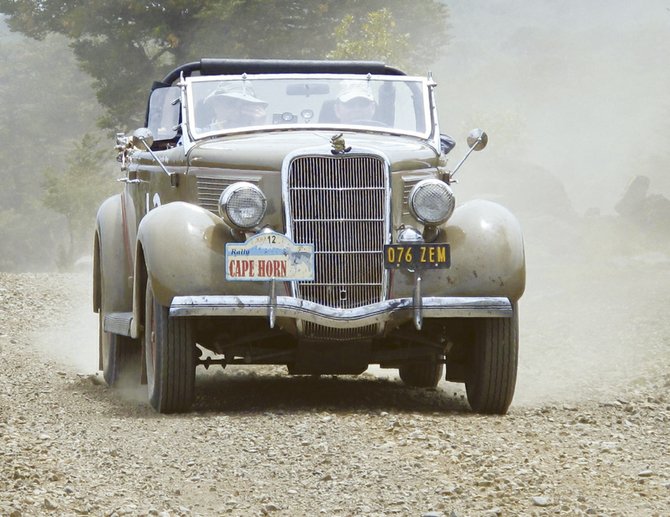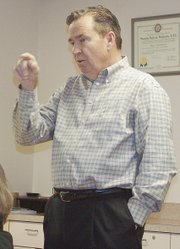 Roaring down the highways of Argentina behind the wheel of a 1935 Ford Phaeton touring car battling heat, freezing temperatures and car break-downs in remote areas and even confronting border police sounds like a scene from a pre-World War II movie.

But it was all part of Yakima County Commissioner Rand Elliott's recent cross-country adventure from Buena Aires, Argentina to Santiago, Chile. The trip is organized by the international group, Endurance Road Association, for road rally enthusiasts like Elliott.
The trip, which covered well maintained highways as well as roadways that reassembled little more than trails, were all a part of Elliott and his road partner Leslie Roy's adventure taken this past November.
"This is my second rally," said Elliott, the Sunnyside Daybreak Rotary Club guest speaker this morning (Wednesday).
He said some of the countryside in the famed Patagonia region of Argentina reminded him of Central Washington.
"We drove through farm land, wine country, sheep grazing fields, arid regions and even passed a few glaciers and magnificent lakes in the higher elevations," Elliott said.
Elliott, who began considering indulging himself in the international road rally world, took three years to find and restore his touring car for his first trip, which took him from Peking, China to Paris, France three years ago.
He plans to take his classic Ford from Beijing to Delhi in 2017.
The cross country trips are more than just tours of the countryside, he explained. "We have a set time to make our trip, and have timed trials along the way to improve our total time," Elliott said.
The 3,000-mile trip allows the drivers to see beautiful scenery and some of the worse and best roads imaginable, he added. Out of the 35 cars on this particular rally, Elliott and his co-driver took ninth place in the 21-day competition.
Elliott said that there were three other Yakima cars on the trip. "We took quite a bit of pleasure in beating them out," he smiled.