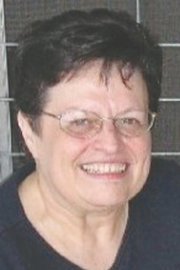 My mother did not like silence. She turned on the radio or television from morning until evening. There was always a background noise when I spoke with her on the phone.
Sometimes I love silence, but it's hard to find. As I write this, my computer is humming; the washer is clicking to the next cycle; the furnace and refrigerator are purring.
Sounds from outside the house filter in from time to time: a recent wind whipped everything around outside – the trash can and patio furniture; sounds from the tire business across the street or from the restaurant bar on weekends; and dogs barking. If I am outside early in the morning, I can hear trucks, cars and trains. Often there are sounds of alarms going off.

My hearing is beginning to show signs of wear and tear. It can't possibly be my age, can it? I am becoming aware of situations and events where I have to strain to hear or read lips.

Many who are born with hearing loss or who suffer it later in life have found great prosthetic devices to help them cope. Others of us take our senses for granted and never give a passing thought to losing our sight, smell or hearing.
I do think about what will happen if I lose my hearing. What will I miss most? Pavarotti, smooth jazz, the Naches River tumbling over the rocks, shrieking gulls, breaking waves or thunder storms?
No. There are two sounds I want to hear clearly – forever: real belly laughter and my grandchildren saying, "I love you, Grandma Karen."
What about you? If you suddenly could not see or hear, what would you miss most? When you've written those down, begin appreciating something from your list daily. Don't wait!
‑ Karen Helsel, a resident of Sunnyside, is a certified mental health counselor. She can be reached at kmphelsel@gmail.com, and will appreciate your feedback and humor sightings.