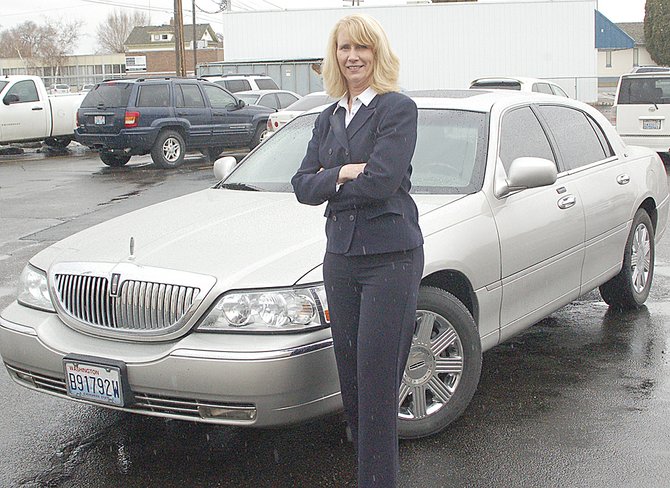 WORKING STIFF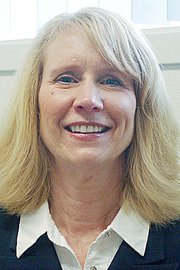 Dressed in the classic black and white garb favored by professional drivers, Cindy Tucker offers a special and much needed service in the Lower Valley.
The Prosser woman is the owner of Elegant Wine Country Limousine. The tours she provides are not restricted to the Yakima Valley's renowned wine country.
In fact, her clients have been known to call on her for chauffeured rides to area dining and night spots, as well as extended trips to Seattle or Spokane.
She recently chauffeured two area doctors to Spokane, provided guided tours of the Yakima Valley for a recent visitor from China and provided limo service for a wedding party.
Tucker even worked as a personal driver for NBC's Biggest Loser finalist, Tara Costa, last year. She also hires out as a driver for special family events like birthdays and quinceaneras.
Tucker said she started the business in 2008, at the urging of her husband, who had just suffered a back injury. The couple was looking for a way to generate extra income.
"He figured since we live in wine country why not buy a limousine and begin providing tours to the area wineries," she explained.
At one point, the couple's tour fleet included a mini tour bus, a limo and a Lincoln Town Car.
"We have reduced our fleet due to family issues and a lack of drivers," she said.
"But I still keep as busy as I want to be," Tucker said.
Today, several thousand miles and many tours later, Tucker continues to work as a professional driver. She can still be seen traveling from Yakima to the Tri-Cities, behind the wheel of her silver Lincoln Town Car.
She continues to provide tours for winery tourists who come to the Valley from all over the nation during the peak of wine touring season, which is typically from April through November.
The rest of the year she works as a personal driver for local clients and even for such well known personalities as Bill Cosby. "I drove him around while he was in the Valley for an appearance at the Capitol Theatre," she explained.
"For some of the doctors I am hired to drive for, it has worked better for them to let me drive than for them to rent a car," she said.
"They can do a little work in the back seat or catch up on their sleep," she explained.

Tucker said her services are pretty reasonable. A three-hour wine tour is likely to cost $185, and her vehicle has a large trunk for the wine purchases the tourists make at local wineries.
Tucker also annually volunteers her driving services for the Make-A-Wish Foundation and the local special education prom events.
"I really enjoy doing that," she said.