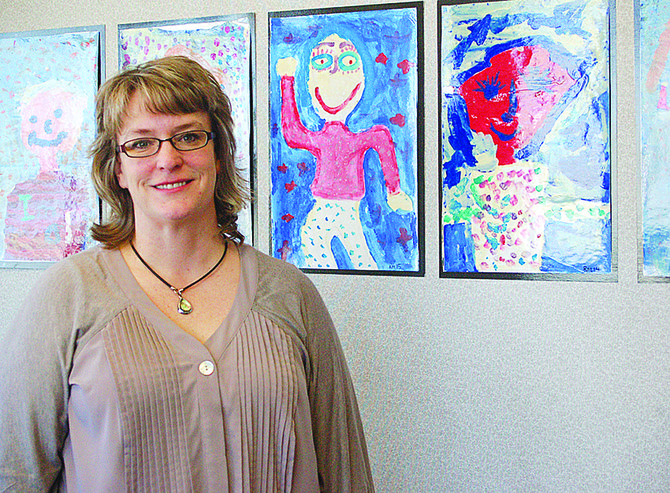 Sunnyside's Kris Diddens is surrounded by children all day long as the lead administrator of Sunnyside's Pioneer Elementary School. It's a job she loves and her passion for her position has led to her being named a Washington State Regional Distinguished Principal for 2014.
Diddens, who prefers to stay out of the limelight, said the honor really goes to her staff and the 802 children who attend classes at Pioneer Elementary School.
"This honor is not about me as much as it is about the children and staff here at Pioneer Elementary," Diddens said. "This honor is a reflection of the staff's hard work and commitment to our students."
Sunnyside School District Superintendent Dr. Rick Cole described Diddens as both a great principal and a strong instructor.
"We are thrilled for her to have received this honor. It is well deserved," Cole said.

Diddens is one of 18 elementary principals in the state to earn the prestigious recognition presented by the Association of Washington School Principals. Last school year, Diddens was awarded the Sunnyside School District Golden Apple for top administrator, Cole said.
"She is committed to helping all of her staff and students to be successful," Cole added.
Diddens began her education career in the district as a fifth grade teacher at Chief Kamiakin Elementary School.
"I moved across the street to take the job as vice principal under Stan Davis nearly 13 years ago," she said. Diddens has been the lead administrator at Pioneer for the past 10 years.
In addition to caring for the education of her Pioneer family, Diddens is married and has five children at home.
"The children keep me on my toes," she said, but then that is the way this hard working woman likes it.