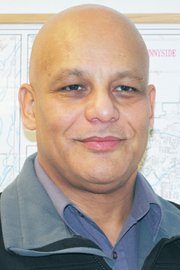 "Now about the gifts of the Spirit, brothers and sisters, I do not want you to be uninformed…there are different kinds of gifts, but the same Spirit distributes them. There are different kinds of service, but the same Lord. There are different kinds of working, but in all of them and in everyone it is the same God at work. Now to each one the manifestation of the Spirit is given for the common good." 1 Corinthians 12: 1-7 NIV
Our last board chairperson when asked about his secret for higher yields in his orchards often answered: "…sunlight is the last free and unregulated natural resource," which meant he deployed his inventive genius to use it and maximize the quality and quantity of his harvests. He also made deliberate decisions to direct his God-given gifts to make lasting impact, locally and globally.
Around the world and in our Valley, the still-free, unregulated and most valuable resource, human capital, is often unnoticed, under used or laid aside. Human capital is the intangible collective resources possessed by individuals and groups within a given population.
These resources include all the knowledge, talents, skills, abilities, experience, intelligence, training, judgment and wisdom possessed individually and collectively, the cumulative total of which represents a form of wealth available to nations and organizations to accomplish their goals.
If we were to depict the Spirit's manifestations in each one of us as coloring pencils, brushes and paint; the Yakima Valley would become our canvas waiting for us to sketch an outline of what God's kingdom would look like in our region; and if we maximized our creativity to find ways to harness all these gifts to fill in the bare spots through relationships and collaboration, we would end up with a marvelous painting of hope, faith and love.
We would be able to hold such painting up high for all to see, then, our Masterful Creator would be exalted and honor brought to His Name through the words and deeds of his most valuable creation: men and women of all ages.
Your Challenge:
Think of your friends, the persons you work with, your neighbors and briefly describe the knowledge, skills, talents you perceive them to have.
Describe in five single words the gifts you know you've been given and use most often on a daily basis.
Identify which blank section of the canvas (the works and initiatives by organizations and groups you would join) you will join others to paint with your available time, using your gifts for the common good.
Ask God to give you what you'll need to accomplish your portion of the painting.
Scripture Prayer
Dear heavenly Father, may you:
Accomplish your will on earth, as it is in heaven, through us, the body of your Son. Matthew 6:10. Encourage our hearts. 2 Thessalonians 2:17. Strengthen us in every good deed and word. 2 Thessalonians 2:17. Count us worthy of your calling. 2 Thessalonians 1:11. Fill us with joy, peace, and hope by the Holy Spirit. Romans 15:13. Bring us to complete unity to let the world know you sent Jesus and you love us as you love him. John 17:23. Enable us to enjoy good health and enable us to go well with us. 3 John 2. Give us peace at all times and in every way. 2 Thessalonians 3:16. The grace of the Lord Jesus be with God's people. Amen. Revelation 22:21
‑ Roberto Matus is executive director of Sunnyside Transformation Yakima Valley