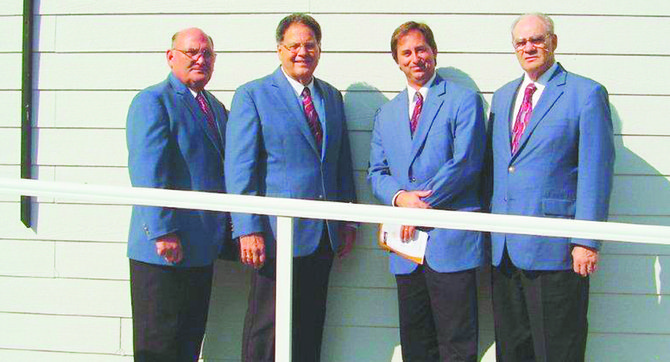 MABTON – The monthly Gospel music jamboree at Grace Brethren Church in Mabton is this coming Sunday, March 16, at 2 p.m.
This Sunday, the jamboree welcomes the Gospel Messengers to the stage as the featured musicians. This gospel quartet has performed all over the valley.
The jamboree, which takes place the third Sunday of each month, welcomes any former or new musicians to participate at the open microphone event, along with regular attending musicians such as The Joyful Noise, Gary Malner, Debbie Skinner and many more.
This event is for all ages and is free of charge, although a free will offering will be collected at the door.
For more info call 830-4578.
Mabton Grace Brethren Church is located at 428 B St.